Air Hose Fitting / Universal Air Hose Coupling
HYROTECH Strength:
1.Competitive Prices
2.Only produce high quality products
3.Raw Material quality strictly checked before production
4.Various tests before shipping to make sure stable quality
5.Very fast delivery time
Product Introduction
All the products are manufactured according to international standard and meet the requirements of SAE, DIN, EN, GOST. The primary aim of the company is to offer high quality products and best services for every customer. Our products are widely used in agriculture, construction, coal mining, machinery, garden industry, automobile industry, oil & gas industry.

Double Bolt Clamp
Universal couplings --European Type
Size
Part Number
SL22
DSL201
SL29
DSL202
SL34
DSL203
Hose Ends With Collar
Male Ends
SL40
DSL204
SL49
DSL205
SL60
DSL206
Size
Part Number
Size
Part Number
SL76
DSL207
1/4"
/
1/4"
DSL227
SL94
DSL208
3/8"
DSL223
3/8"
DSL228
SL115
DSL209
1/2"
DSL224
1/2"
DSL229
SL400
DSL210
3/4"
DSL225
3/4"
DSL230
SL463
DSL211
1"
DSL226
1"
DSL231
SL525
DSL212
Hose Ends Without Collar
Female Ends
SL550
DSL213
SL600
DSL214
SL675
DSL215
Size
Part Number
Size
Part Number
SL769
DSL216
1/4"
/
1/4"
DSL236
SL818
DSL217
3/8"
DSL232
3/8"
DSL237
SL875
DSL218
1/2"
DSL233
1/2"
DSL238
SL988
DSL219
3/4"
DSL234
3/4"
DSL239
SL1125
DSL220
1"
DSL235
1"
DSL240
Universal couplings--U.S.Type
Hose Ends
Male Ends
Female Ends
Size
Part Number
Size
Part Number
Size
Part Number
3/8"
DSL241
3/8"
DSL245
3/8"
DSL249
1/2"
DSL242
1/2"
DSL246
1/2"
DSL250
3/4"
DSL243
3/4"
DSL247
3/4"
DSL251
1"
DSL244
1"
DSL248
1"
DSL252
Four Lug Universal Couplings
Hose Ends
Female Ends
Washer for universal couplings
Size
Part Number
Size
Part Number
Size
Part Number
1-1/4"
DSL253
1-1/4"
DSL256
Use from 1/4"-1"
DSL000
1-1/2"
DSL254
1-1/2"
DSL257
use from over 1"
DSL001
2"
DSL255
2"
DSL258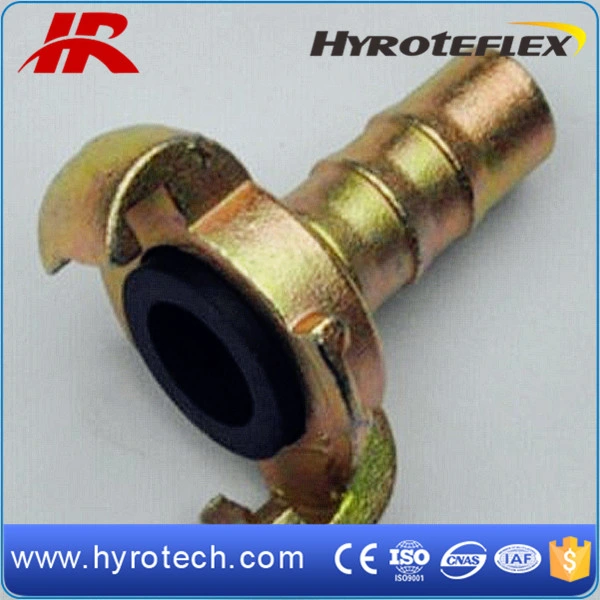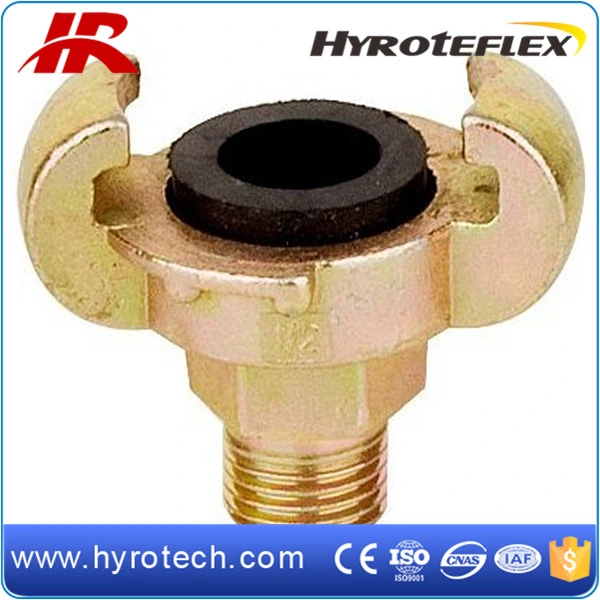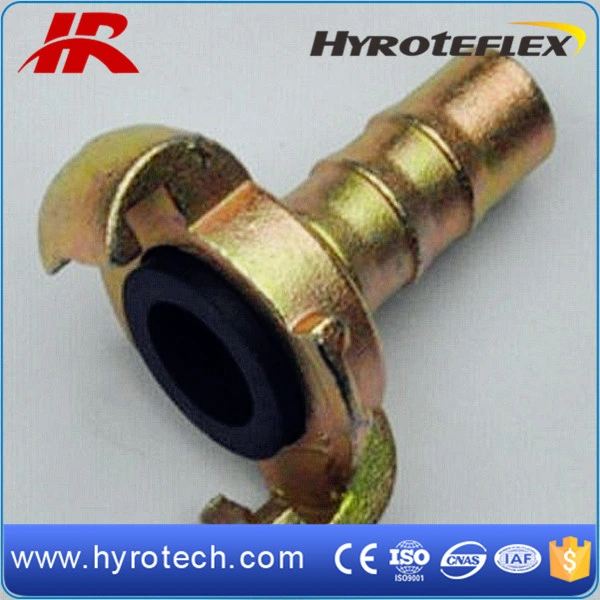 Qingdao Hyrotech Rubber & Plastic Products Co., Ltd
Company introduction
Hyrotech is a leading manufacturer & exporter of rubber hoses, PVC hoses and a variety of hose accessories in China for more than 10 years.

We have exported our hoses to more than 60 countries, including USA, Italy, Spain, Peru, Chile, Colombia, Argentina, Brazil, etc.
Product Range
Hydraulic Hose: R1/1SN R2/2SN R9 R12/4SP 4SH R3 R6 PTFE Hose

Industrial Hose: Air/Water Hose Oil Hose Welding Hose Sand Blast Hose
Steam Hose Gasoline Hose Suction Discharge Hose Concrete Pump Hose

Automotive Hose:Air Brake Hose Power Steering Hose Fuel Hose

PVC Hose Silicone Hose Hose Ferrule Hose Fitting Hose Coupling
Package: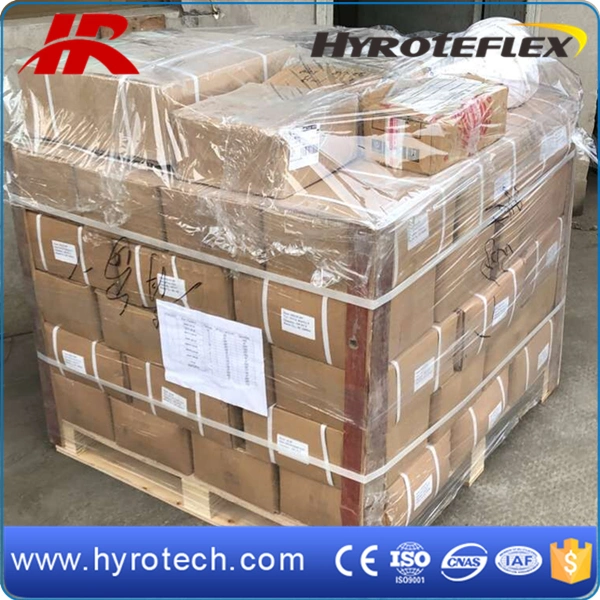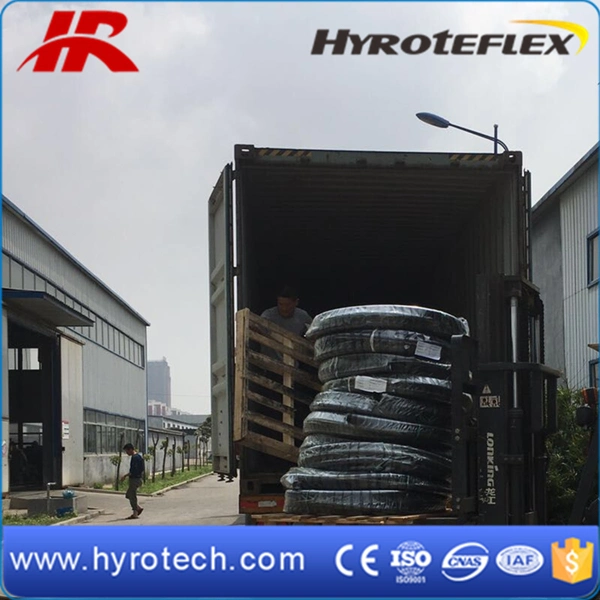 Factory Show
Our factory covers an area of 20000 square meters workship with a total invest ment up to RMB 100 million.

We own 100 sets of different equipment for production, testing and employ more than 200 staffs, including 15 technicians.

Our Annul output is 10 million meters for hydraulic hoses and 5 million meters for industrial hoses.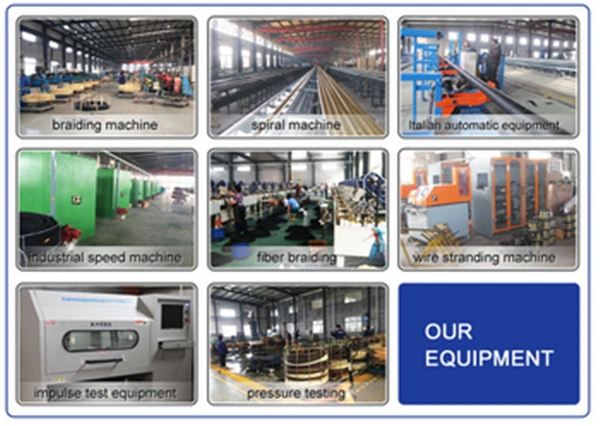 Contact us
We are waiting for you, please feel free to contact us. We will produce stable and high quality product for you.