China High Pressure Rubber Hose/Water Suction Hose/Water Discharge Hose



Hydraulic Hose including:

Wire braid hydraulic hose.
SAE 100R1AT/DIN EN853 1SN
SAE 100R2AT/DIN EN853 2SN
EN857 1SC/2SC
SAE 100R16/R17
SAE 100R14/TEFLON HOSE
SAE 100R5

Wire spiral hydraulic hose.
DIN 20023 EN856 4SP
DIN 20023 EN856 4SH
SAE 100R9
SAE 100 R12
SAE 100 R13
SAE 100 R15
Fibre braid hydraulic hose
SAE 100R7/EN855 R7
SAE 100R8/EN855 R8
Textile braid hydraulic hose
SAE 100R3
SAE 100R6
Wire helical body
SAE 100R4

Rubber Hose including:
Oxygen hose
Acetylene hose
LPG hose
Twin line hose
Smooth air/Water hose
Wrapped air/Water hose
Smooth fuel/oil hose
Wrapped fuel/oil hose
Water S&D hose
Water S&D hose corrugated
Sandblast hose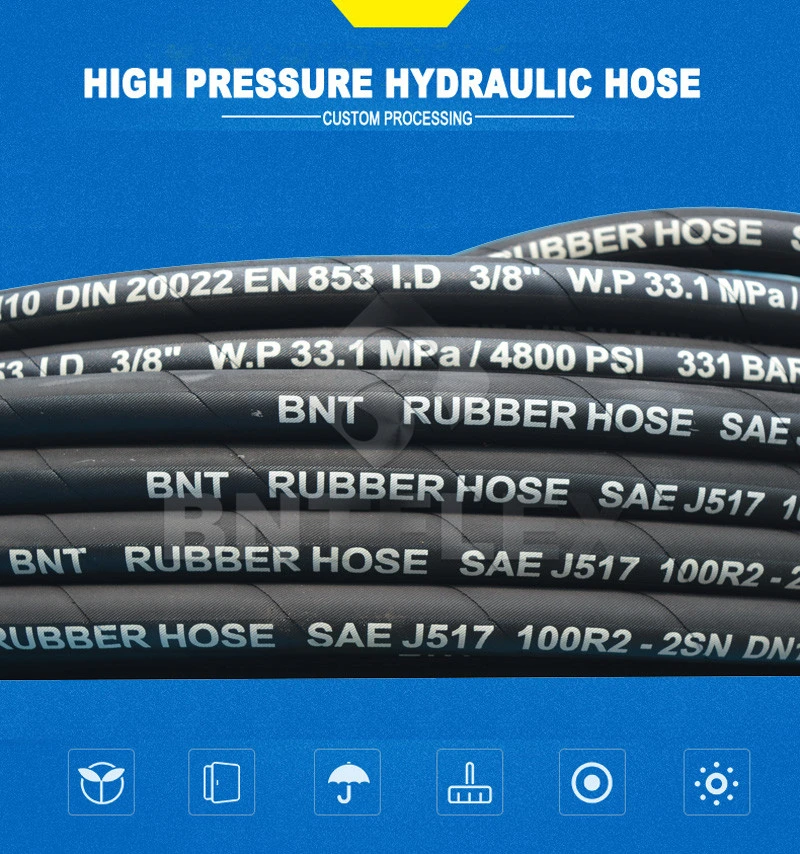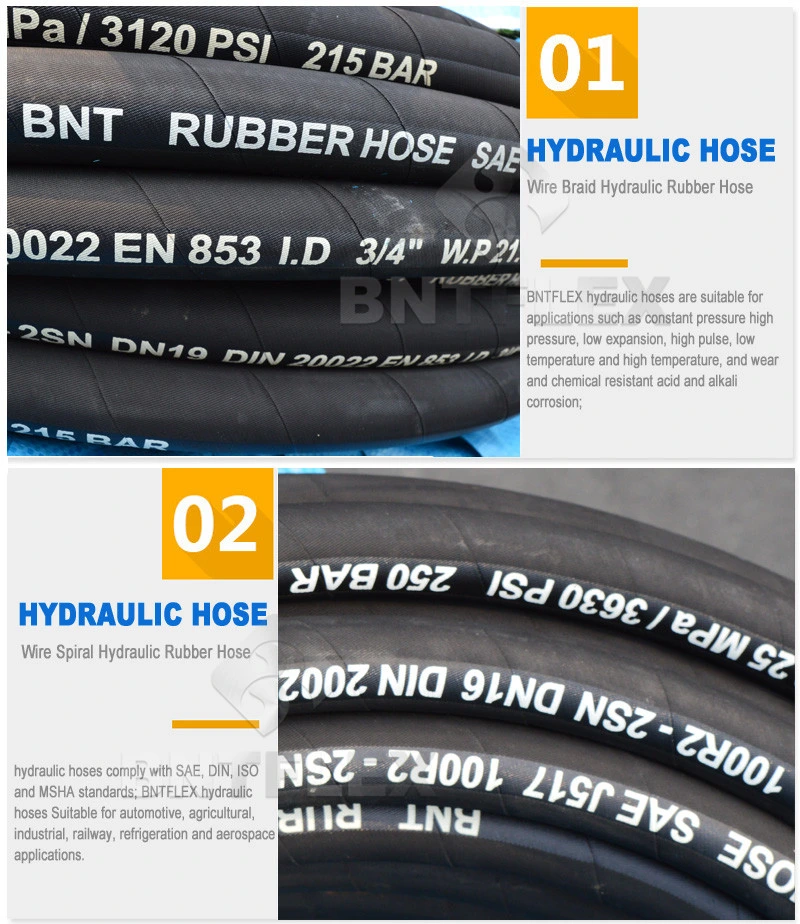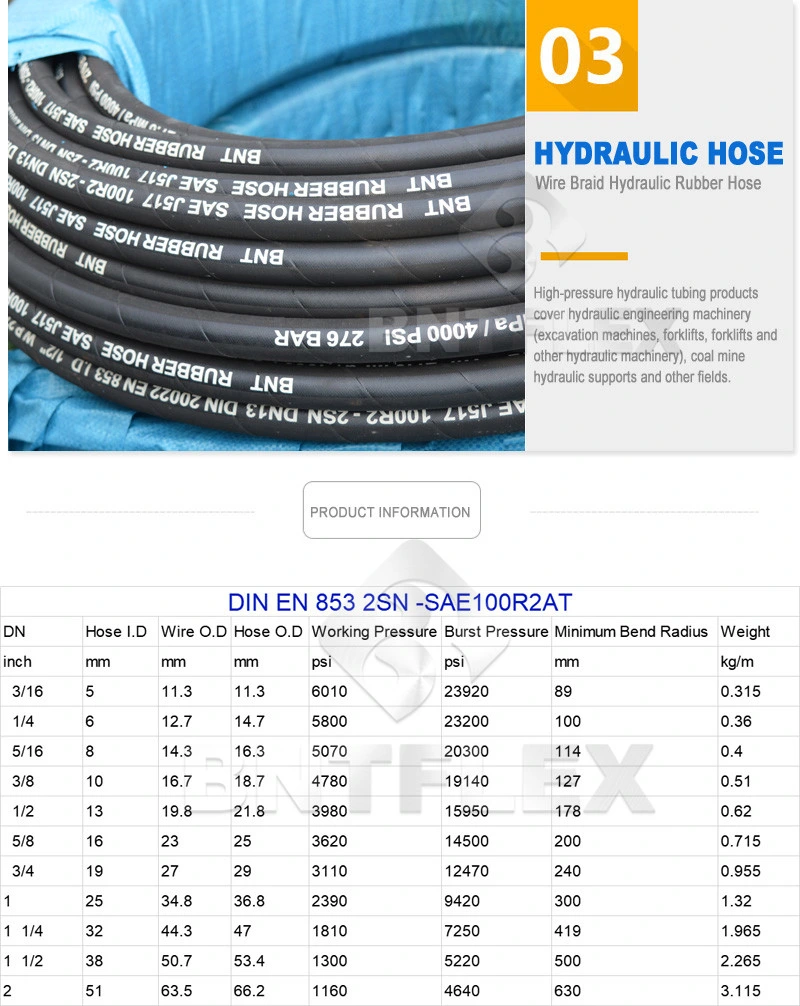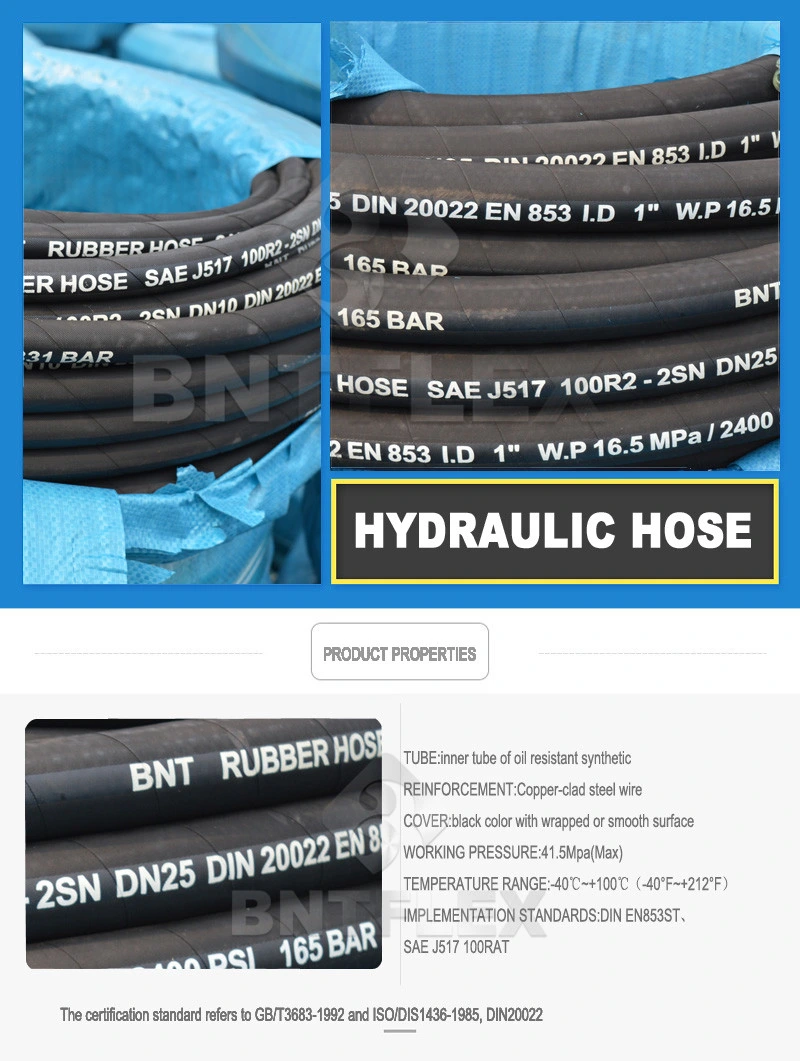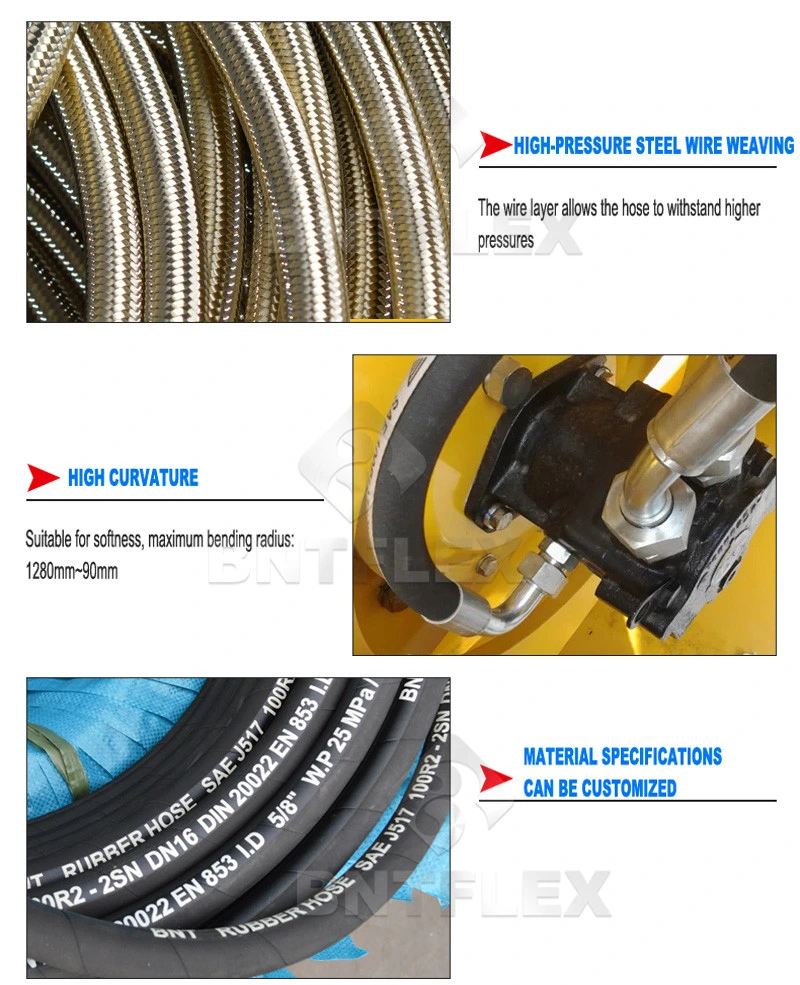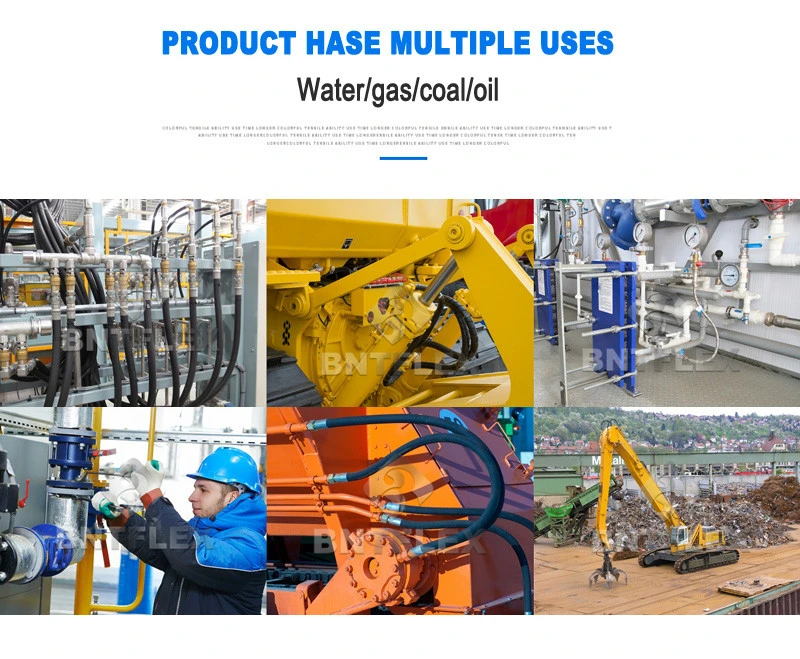 Company Information

Dalian Barnett Flex Hydraulics Co.,Ltd is one of the leading Rubber Hose Manufacture and top 500 in China, We established on 2001 and exporting to all over the word more than 10 years, we have our own brand or can do OEM brand for you.
Our main products are:
1. Hydraulic Hose (SAE&DIN standard)
(R1,R2,R3,R4,R5,R6,R7,R8,R9,R12,R13,R14,R15,R16,R17)
2. High Pressure Hose(4SP,4SH)
3. Teflon Hose(R14)
4. Steam Hose, Industrial Hose,Oil Hose
5. Low pressure hose(Air Hose, Water Hose)
6. Metal Hose, Hose Fitting, Hose Assembly
7. Brake hose, Air condition hose
Our Service
We can offer OEM Services
We can provide FREE SAMPPLE for our customers
We can crimp hose assembly for our customers.
We welcome clients to visit our factory leading to better understanding of our production.
FAQ
Q1. Do you produce smooth or cloth wrapped cover?
A. Both, we can produce both cover, which depends on customer's request.
Q2. Do you produce embossed marking?
A. Yes, we do provide embossed and printing markings with different color.
Q3. Can you produce product with my own brand?
A. Yes, we have been offering OEM services for 20 years.
Q4. Does your product have different color hose?
A. Yes, we currently provide black, grey, red, blue and yellow.
Q5. How long does my order take to be delivered?
A. It usually takes 5 to 30 days, which generally depends on the quantity of your order and our storage.