PRODUCT DESCRIPTION:
PVC layflat hose, which was made of Dacron and coated with good quality plastic, has such advantages as Anti-freezing, anti-pressure, anti-corrosion properties, Easy to move and fold etc. This kind hose has different specifications from 0.8"to 12" and working pressure from 0.2Mpa to0.6Mpa. The hoses are suitable for use on farms, camps, oilrigs, mines, and construction sites.

APPLICATIONS:
It is an ideal product used for drainage in the fields of agriculture irrigation, forestry sprinkler irrigation, construction project, industrial and mining enterprise.

CHARACTERISTICS:
Choosing high strength polyester filament and high quality PVC, it is successively winded, parted the threads regularly and molded by plastic coated once. With an attractive appearance, soft surface and light weight, high burst pressure and long service life, the product is acid & alkali resistant, aging resistant, stretching resistant, anti-wrinkle, non-toxic, flavorless and environmental protection.

WORKING TEMPERATURE: - -5° C-65° C
Metric Measurement
Length
W.P.
B.P.
Maximum elongation at WP
Maximum diameter swell at WP
Weight
(O.D.)mm
m
bar
bar
%
%
kg
25
100
8
25
1
6
15
32
100
8
25
1
6
17
38
100
8
25
1
6
20
50
100
7
20
1
6
22
50
100
5
16
1
6
28
64
100
5
16
1
6
30
64
100
3
11
1
6
38
75
100
3
9
1
6
40
75
100
3
11
1
6
46
75
100
3
11
1
6
60
90
100
3
11
1
6
55
102
100
3
11
1
6
62
127
100
3
11
1
6
75
152
100
3
11
1
6
90
200
100
3
9
1
6
160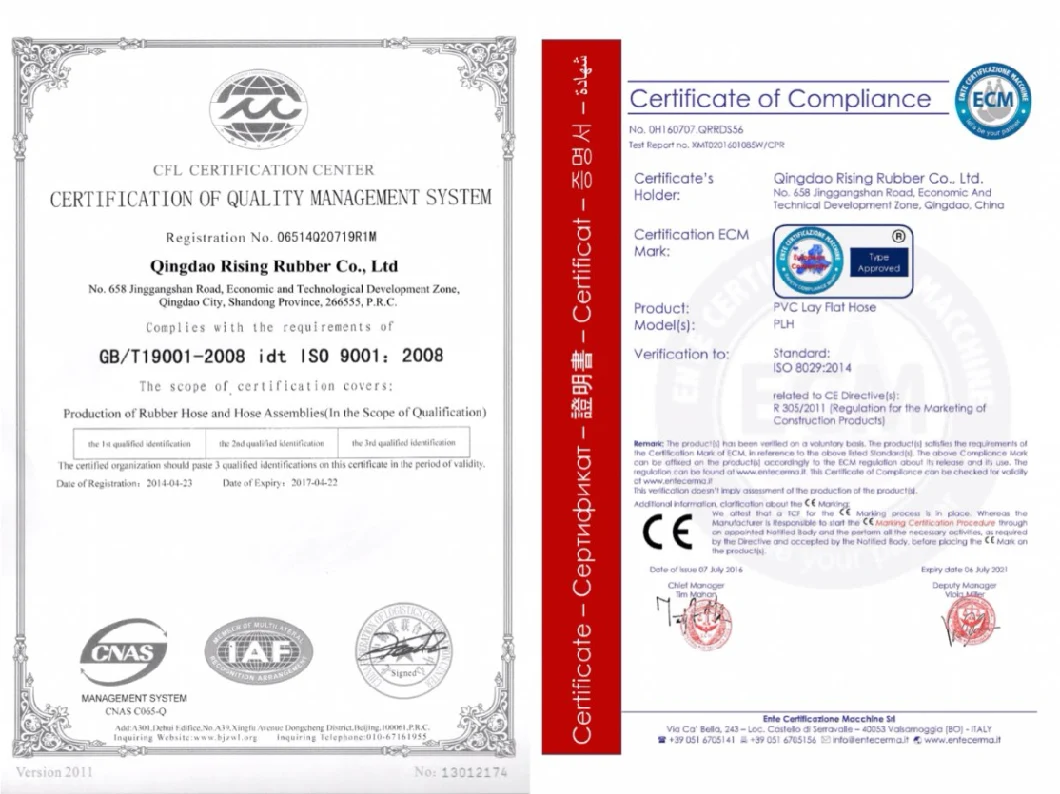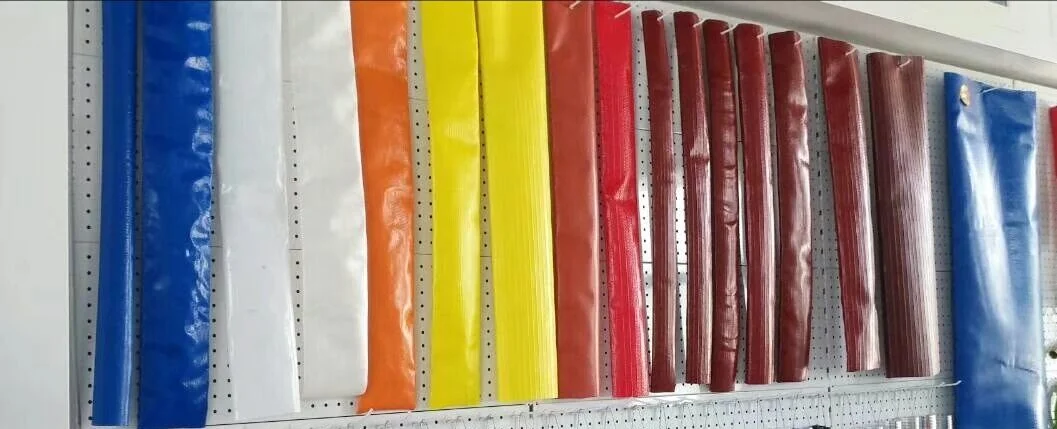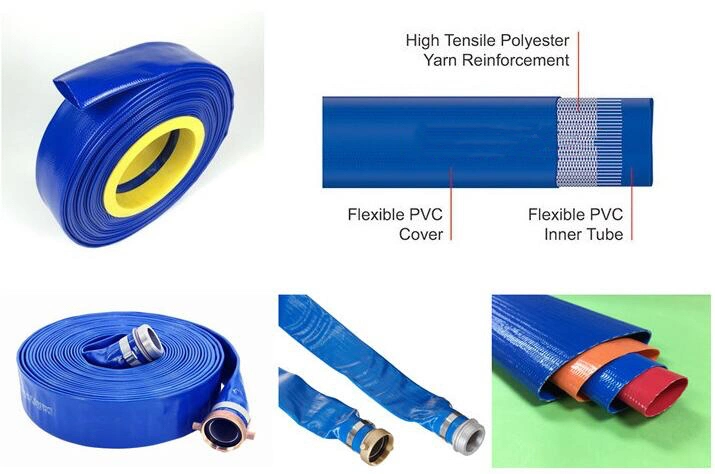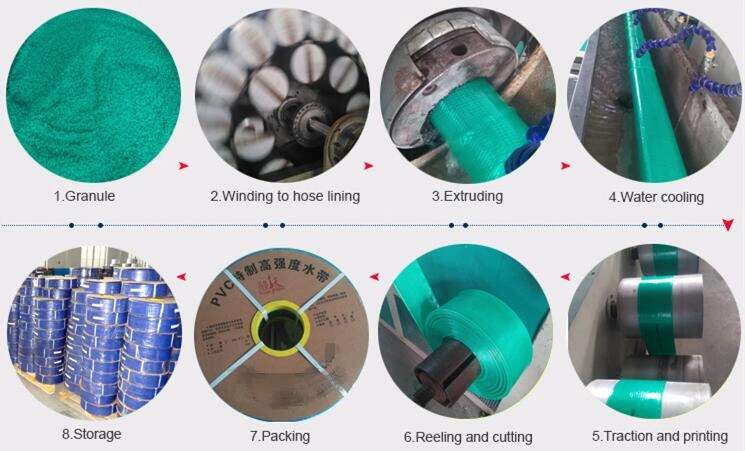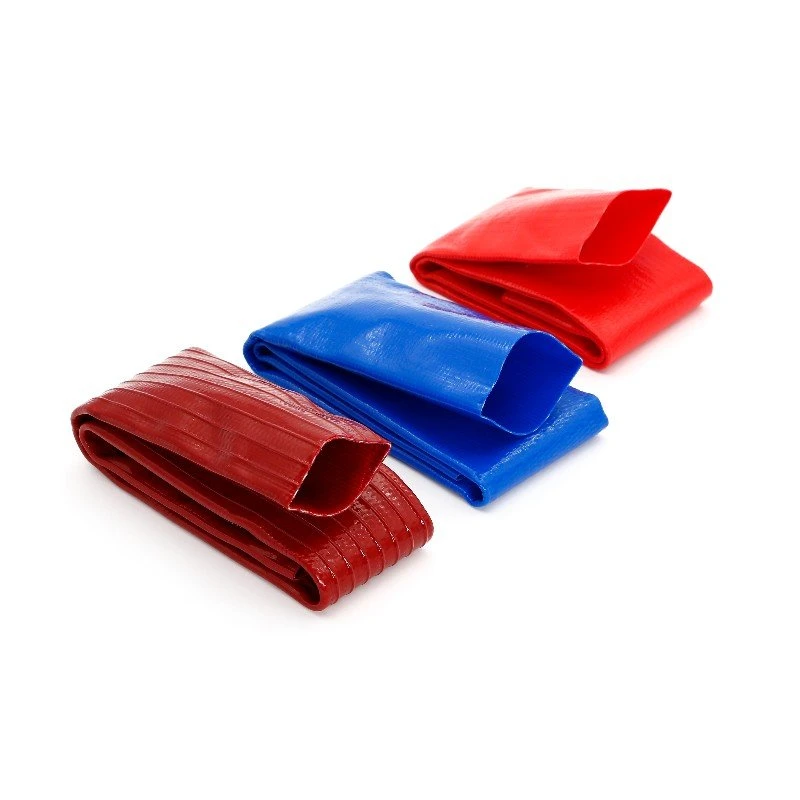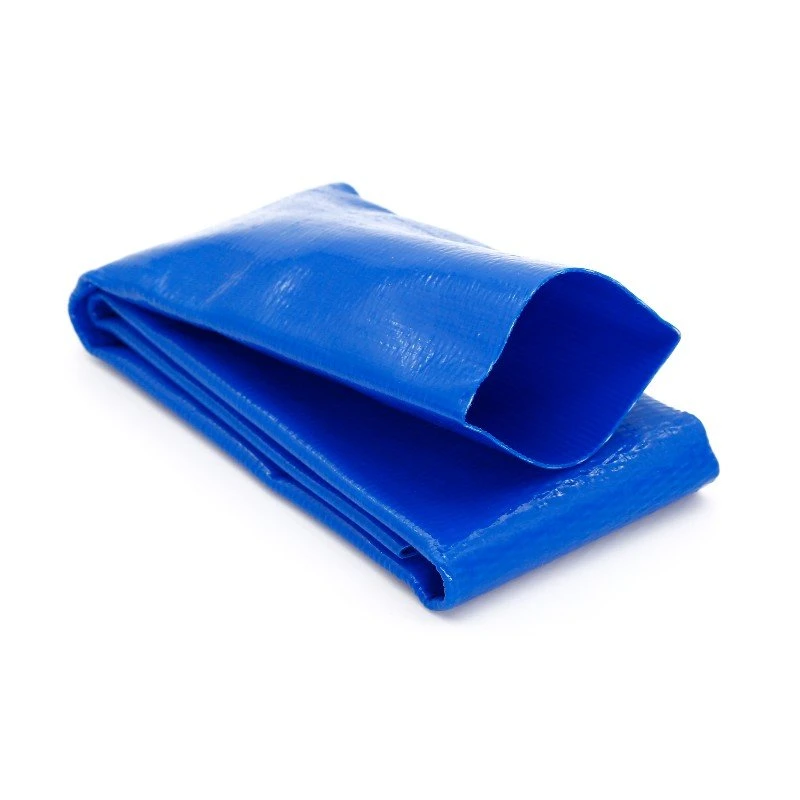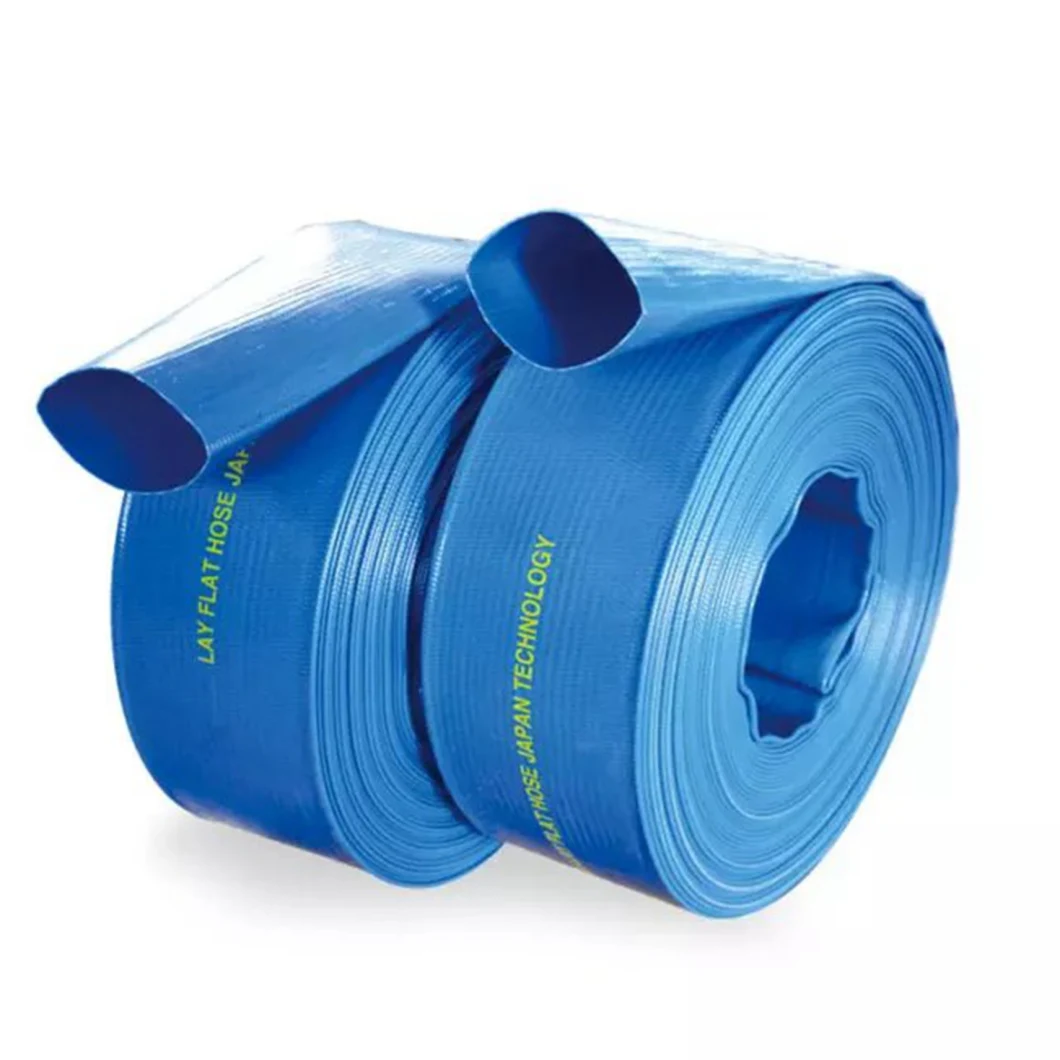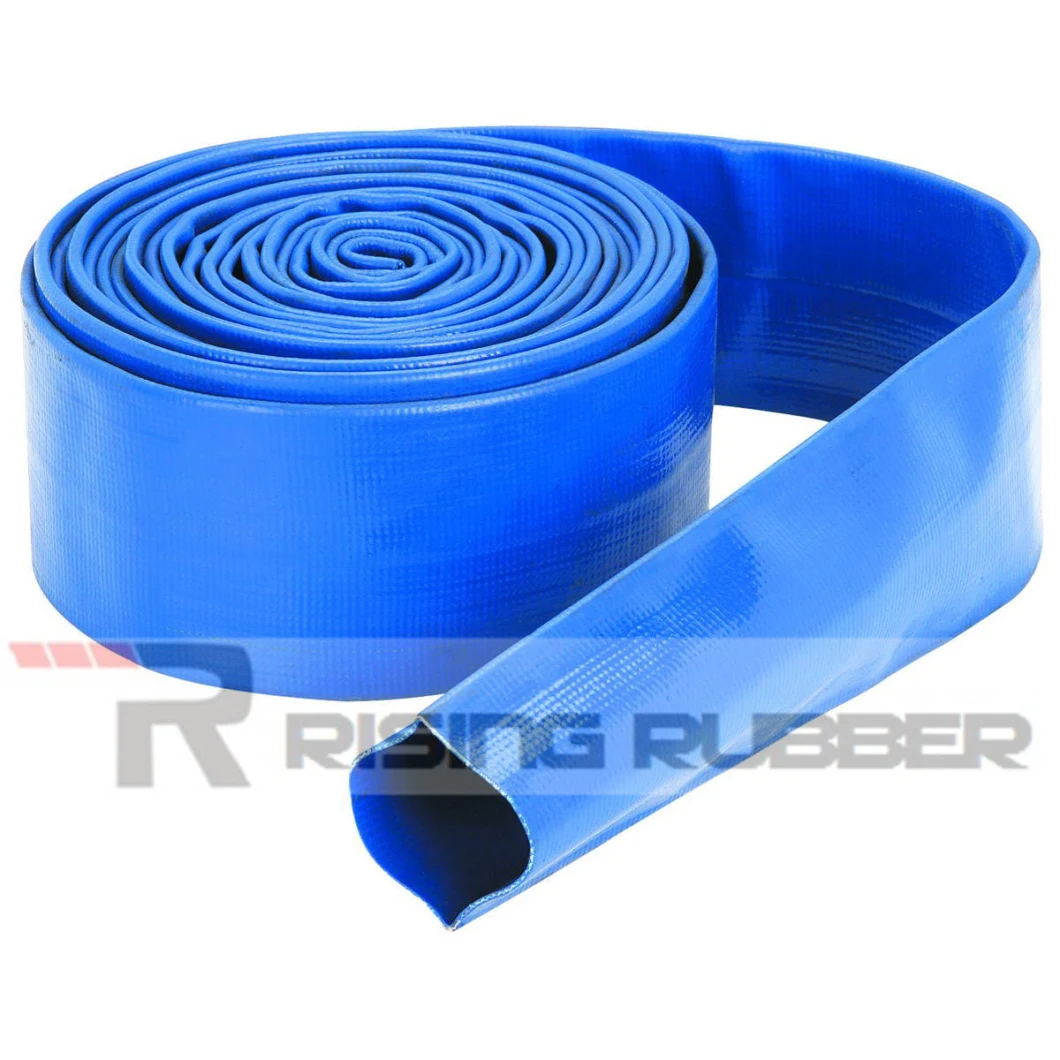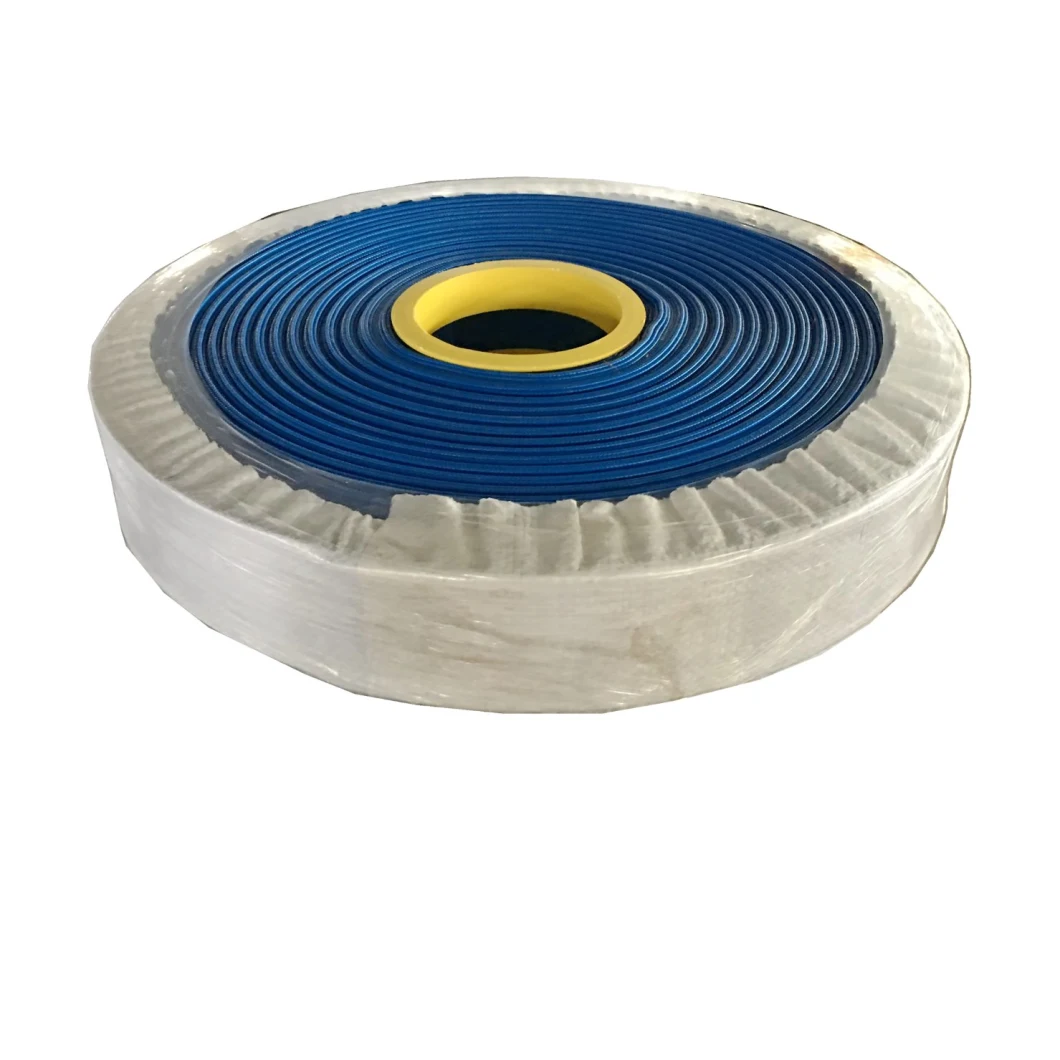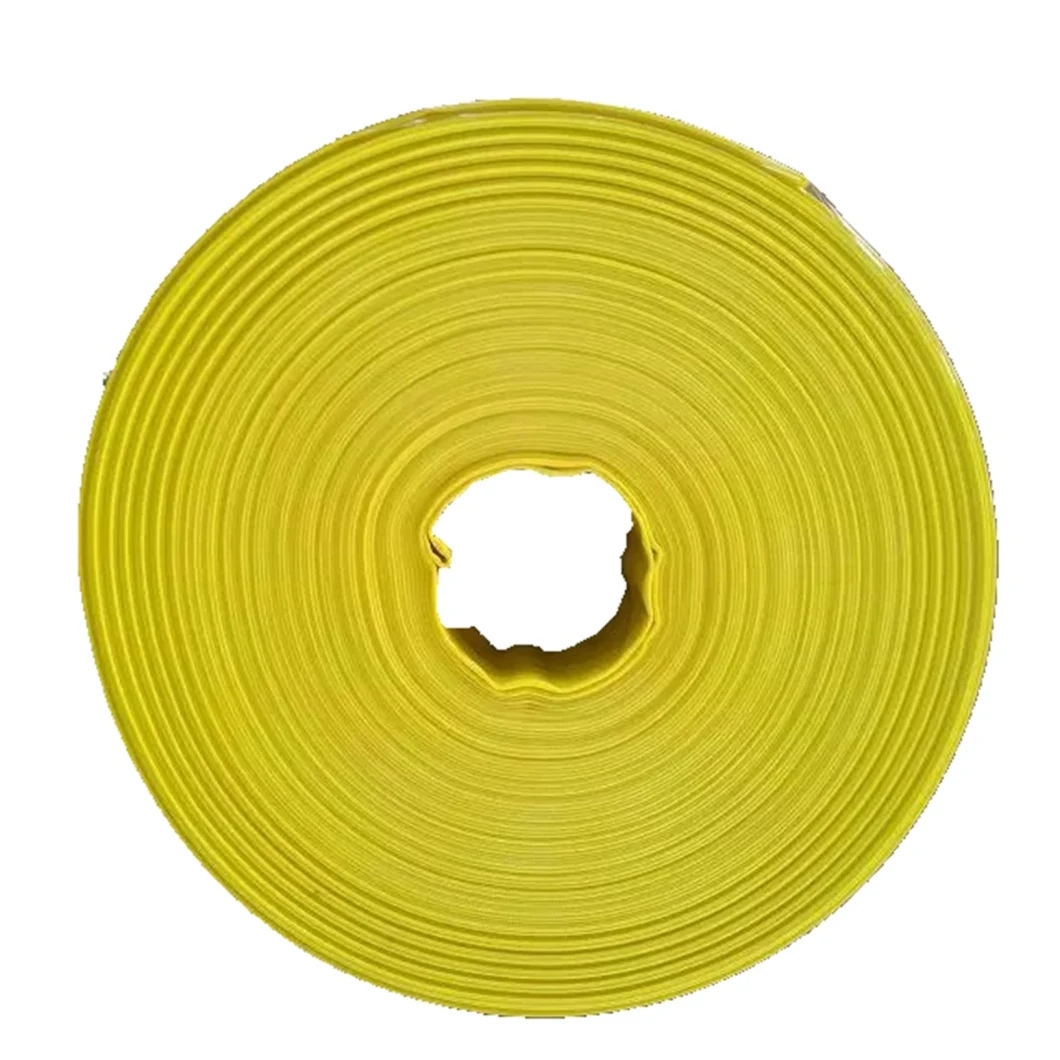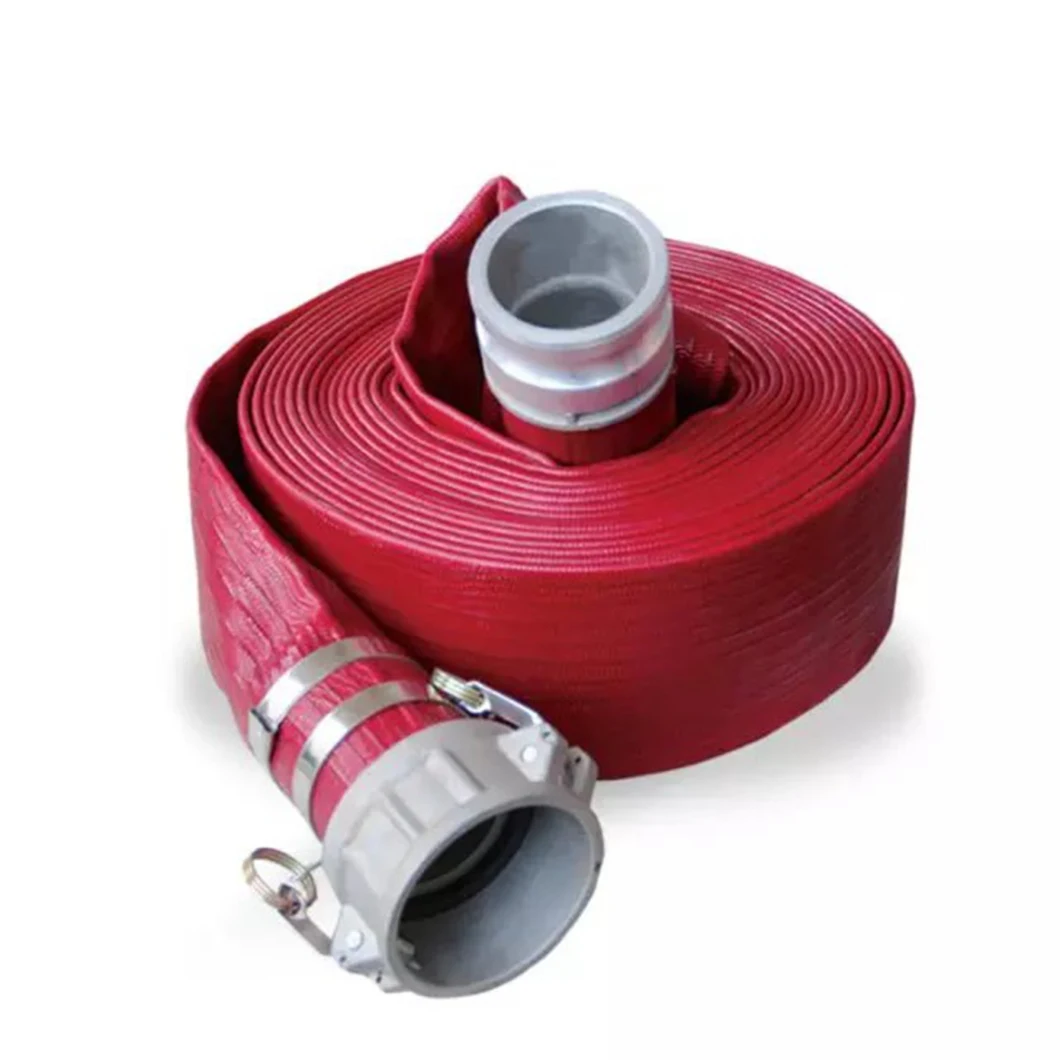 RELATED PRODUCTS:
We have full series of :

HYDRAULIC HOSE:
Wire braided: SAE R1/DIN EN 1SN, SAE R2/DIN EN 2SN, SAE R16, SAE R17
Wire spiral: SAE R9, R12, R13, DIN EN 4SP, DIN EN 4SH
Textile braided: SAE R3, SAE R6, SAE 5
Thermoplastic
: SAE R7, SAE R8

INDUSTRIAL HOSE
Air hose--WP 20 bar/300 PSI, BP 60 bar/ 900 PSI. 50-100M per roll.
Water hose--WP 20 bar/300 PSI, BP 60 bar/ 900 PSI. 50-100M per roll.
Suction hose--Water suction hose, water discharge hose, oil suction hose, oil discharge hose.
Sand blast hose--High abrasion resistant tube.
Welding hose--Oxygen hose, Acetylene hose, Propane hose, Twin hose

PVC HOSE
PVC Steel Reinforced Hose--for water suction and conveying.
PVC Fiber Reinforced Hose--For food grade liquid.
PVC Helix Suction Hose--plastic spiral reinforced.
PVC Garden Hose--for home and agriculture usage.
PVC Layflat Hose--agriculture irrigation and industry watering.

CONVEYOR BELT
STEEL CORD CONVEYOR BELT
MULTI-PLIES TEXTILE CONVEYOR BELT
PVC FLAME RESISTANT CONVEYOR BELT
PVG FLAME RESISTANT CONVEYOR BELT

PU HOSE--High abrasion resistant to dust.

HOSE FITTINGS
HOSE PROTECTOR
SILICONE HOSE
RADIATOR HOSE

If any need or questions, pls do not hesitate to contact me.

It will be more than happy to be on your service.
COMPANY INFORMATION:

RISING RUBBER, as a professional manufacturer and exporter with experience of 10 years, offers a broad range of Hydraulic Hose, Air Hose, Fuel Hose, Suction & Discharge Hose, Sand Blasting Hose, various PVC Hoses, Fittings and relative products to suit different types of applications.
Designed in compliance with international quality standards (SAE, DIN, ISO), our range of products is an outcome of persistent endeavors to attain maximum client satisfaction.
Our production lines include HIGH-SPEED and HIGH-TECH bunching machines, braiding machines, and LIQUID NITROGEN COOLING SYSTEM, which promotes our capacity to 150 000 meters per month and quality far ahead of competitors. A comprehensive laboratory offers inspection covering all production process from raw material, semifinished, to finished products and lasting to quality tracibility system after sale.
Today, we have a distinguished client list in the construction, mining & earthmoving industries. With strict quality control system and annual production capacity of 4 million meters, our products are also reaching foreign shores through markets in the Europe, North America, East Asia and other areas.
We believe our success is tied directly to the profitable growth and satisfaction of our customers. So if interested, do not hesitate to contact us.
FAQ:
1. Is sample available? Shall I pay for sample or delivery?
Free samples and free delivery.
2. How long will I get my order?
General production time for 1x20 feet container is 10-15 days, for 1x40 feet container 20-25 days.
3. How will my order be packed?
All hose is packed by 2 plies of PVC film, inner is tranparent, outer is color and thick one. (Color can be ordered as customer like). Special packing like Reel and Pallet also available. Fitting is packed by 3 plies, carton, PVC bag and then pallet.
4. What should I do if I find quality problem in using?
12 months Quality Garentee for all of our products. We offer replacement for any defective caused by non-human reasons.
5. Is it possible to visit your factory?
We warmly welcome you to visit our factory at any of your convenient time.
QINGDAO RISING RUBBER CO.,LTD
Address: Room 718, No. 658 Jinggangshan Road, E&T dvp zone, Qingdao, China
Tel: 0086-532-8098 5516
Fax: 0086-532-8098 5517
If you have any interests on our product, please contact us.