GENERAL PURPOSE AIR HOSE 300 PSI-RED
Sizes: 1/4″, 3/8″, 1/2″, 5/8″, 3/4″, 1″
Application: Air, water, agricultural spray solutions, and other diluted chemicals.Good resistance to heat, abrasion, and weathering.
Tube: Black, limited oil resistant synthetic rubber
Reinforcement: High tensile synthetic yarn
Cover: Smooth red, abrasion, weather and ozone resistant rubber
Temperature Range:-29ºC to +80ºC (-20ºF to +180ºF)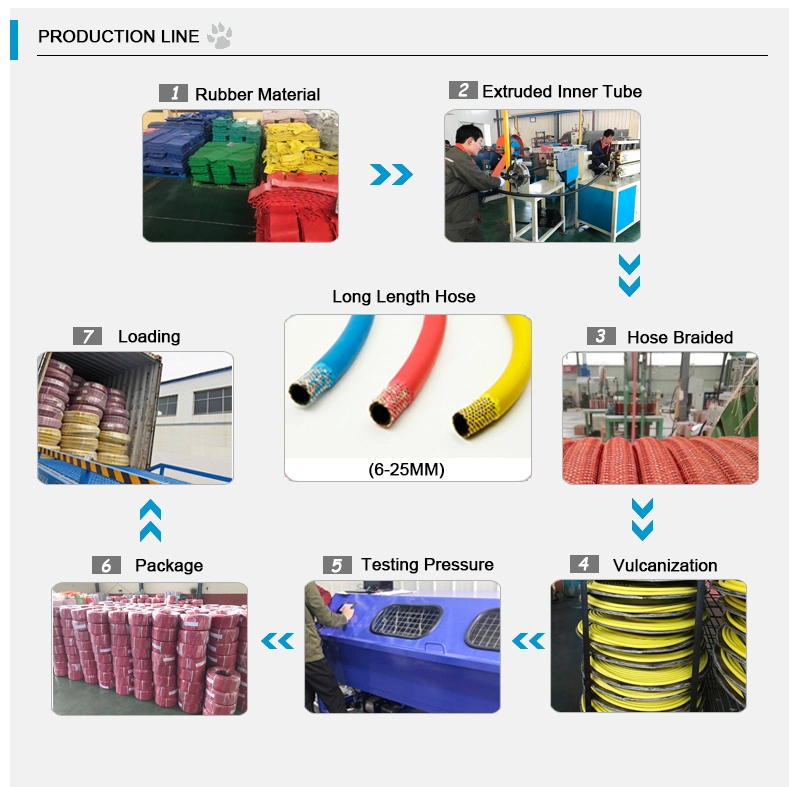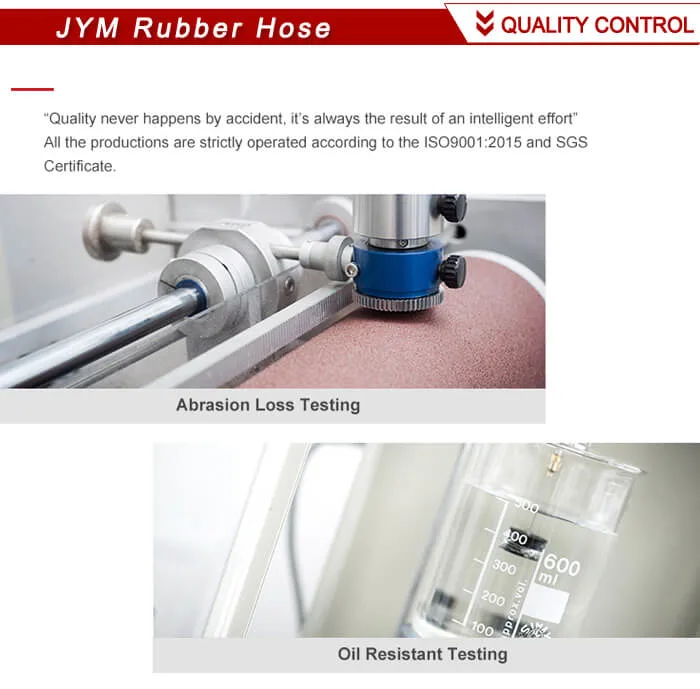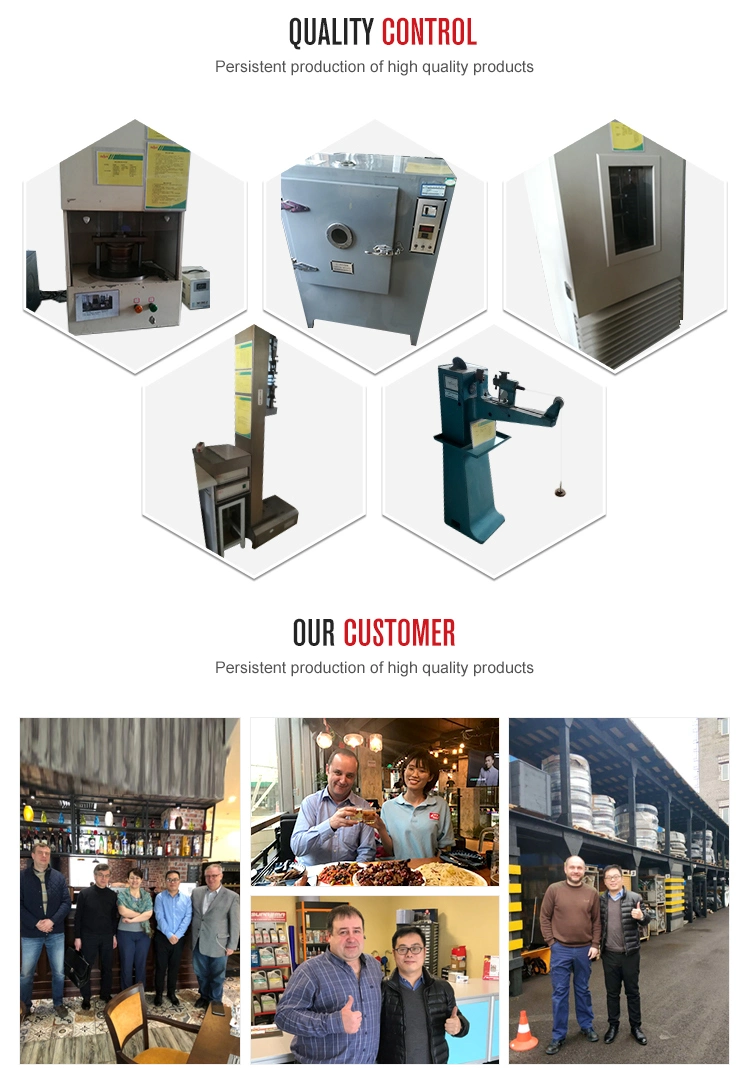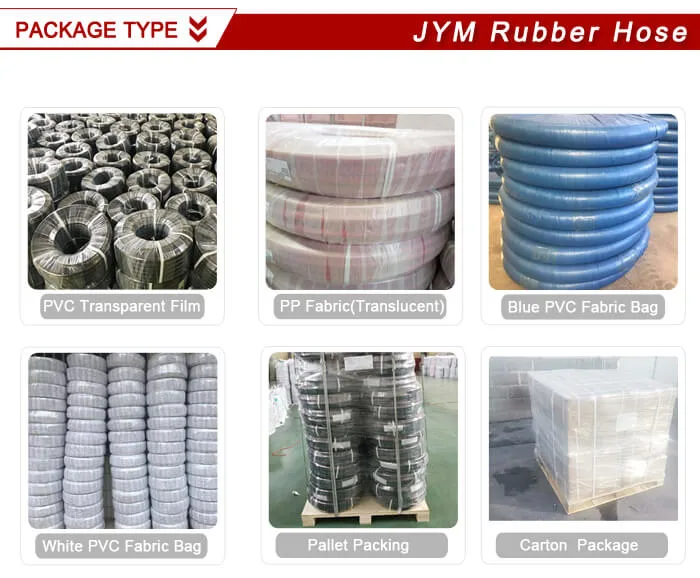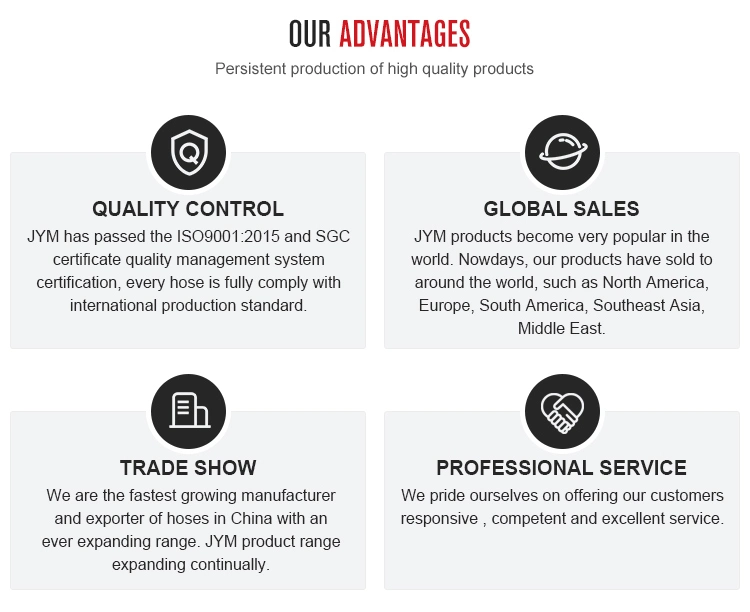 Some Related Reference Standard for you:
We have full series of SAE and EN standard, including:
Wire braided: SAE100 R1AT/DIN EN 1SN, SAE100 R2AT/DIN EN 2SN, SAE100 R16, SAE100 R17
Wire spiral: SAE100 R9,SAE100 R12,SAE100 R13, DIN EN 4SP, DIN EN 4SH
Textile braided: SAE100 R3, SAE100 R6, SAE100 R5
Thermoplastic: SAE100 R7, SAE100 R8
PTFE:SAE100 R14

INDUSTRIAL HOSE
Air hose--WP 20 bar/300 PSI, BP 60 bar/ 900 PSI. 50-100M per roll.
Water hose--WP 20 bar/300 PSI, BP 60 bar/ 900 PSI. 50-100M per roll.
Suction hose--Water suction hose, water discharge hose, oil suction hose, oil discharge hose.
Sand blast hose--High abrasion resistant tube.
Welding hose--Oxygen hose, Acetylene hose, Propane hose, Twin hose

PVC HOSE
PVC Steel Reinforced Hose--for water suction and conveying.
PVC Fiber Reinforced Hose--For food grade liquid.
PVC Helix Suction Hose--plastic spiral reinforced.
PVC Garden Hose--for home and agriculture usage.
PVC Layflat Hose--agriculture irrigation and industry watering.

CONVEYOR BELT
STEEL CORD CONVEYOR BELT
MULTI-PLIES TEXTILE CONVEYOR BELT
PVC FLAME RESISTANT CONVEYOR BELT
PVG FLAME RESISTANT CONVEYOR BELT

PU HOSE--High abrasion resistant to dust.

HOSE FITTINGS
HOSE PROTECTOR
SILICONE HOSE
RADIATOR HOSE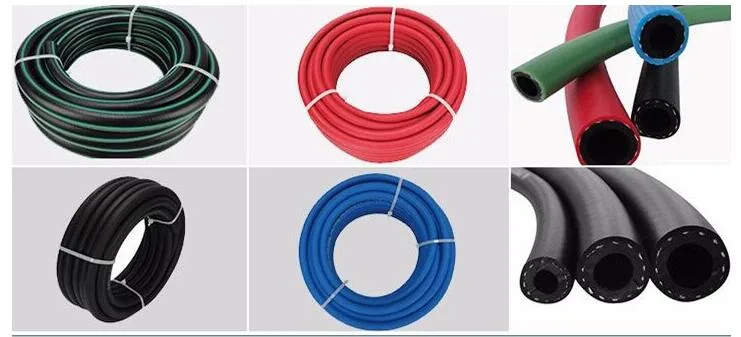 FAQ ( Frequently Asked Question)
1. Is sample available? Shall I pay for sample or delivery?
Free samples and free delivery.
2. How long will I get my order?
General production time for 1x20 feet container is 25 days, for 1x40 feet container 40 days.
3. How will my order be packed?
All hose is packed by 2 plies of PVC film, inner is tranparent, outer is color and thick one. (Color can be ordered as customer like). Special packing like Reel and Pallet also available. Fitting is packed by 3 plies, carton, PVC bag and then pallet.
4. What should I do if I find quality problem in using?
12 months Quality Garentee for all of our products. We offer replacement for any defective caused by non-human reasons.
5. Is it possible to visit your factory?
We warmly welcome you to visit our factory at any of your convenient time.