Technical Data:
-Oil inlet: M34×1.5
-Maximum flow: 38 L/Min
-Work pressure: 0.22 Mpa
-Weight: 1.58 Kg
Features:
1. The cover could improve the effect of oil vapor recovery.
2. The stainless steel barrel makes it more durable.
3. Full nozzle cover: aviod the abrasion of handle case.
4. Standard sturcture design makes it easily to opreate and maintian. Its components are convenient to replace.
5. The opreating methed is same as other normal fuel nozzles, convenient to handle and easy to use.
6. The nozzle is designed according to the scientific fluid mechanics model rigorously.
7. Each nozzle will be inspected strictly by professional workers before delivering.
Insulator Colours:
1. Red
2. Green
3. Yellow
4. Black
5. Blue
6. Gray
7. Light gray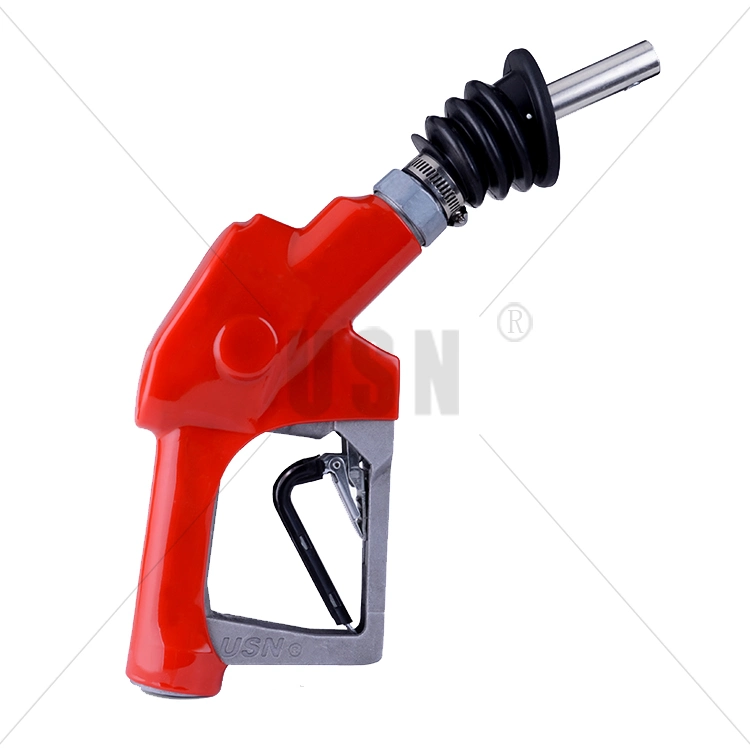 About us
ZHEJIANG SHENGXING PETROELUM EQUIPMENT CO.,LTD has engaged in this industry for 30 years since 1984.
The quality of our products has reached to the highest industry standard. Each product will be inspected strictly before delivering.
If you want to discuss any of our products, please send an inquiry, and please contact us at any time if you have any questions, we will reply you as soon as possible.