47'' Aluminum Snake Handle Tongs Snake Catcher Stick



Snake tongs are a safe, humane way of removing snakes from your garden, basement, or backyard. Even if you don't have a full-scale infestation, getting these pests off your property will be a priority. As all snakes are prone to strike when cornered, keeping a safe distance with snake tongs will make handling easy.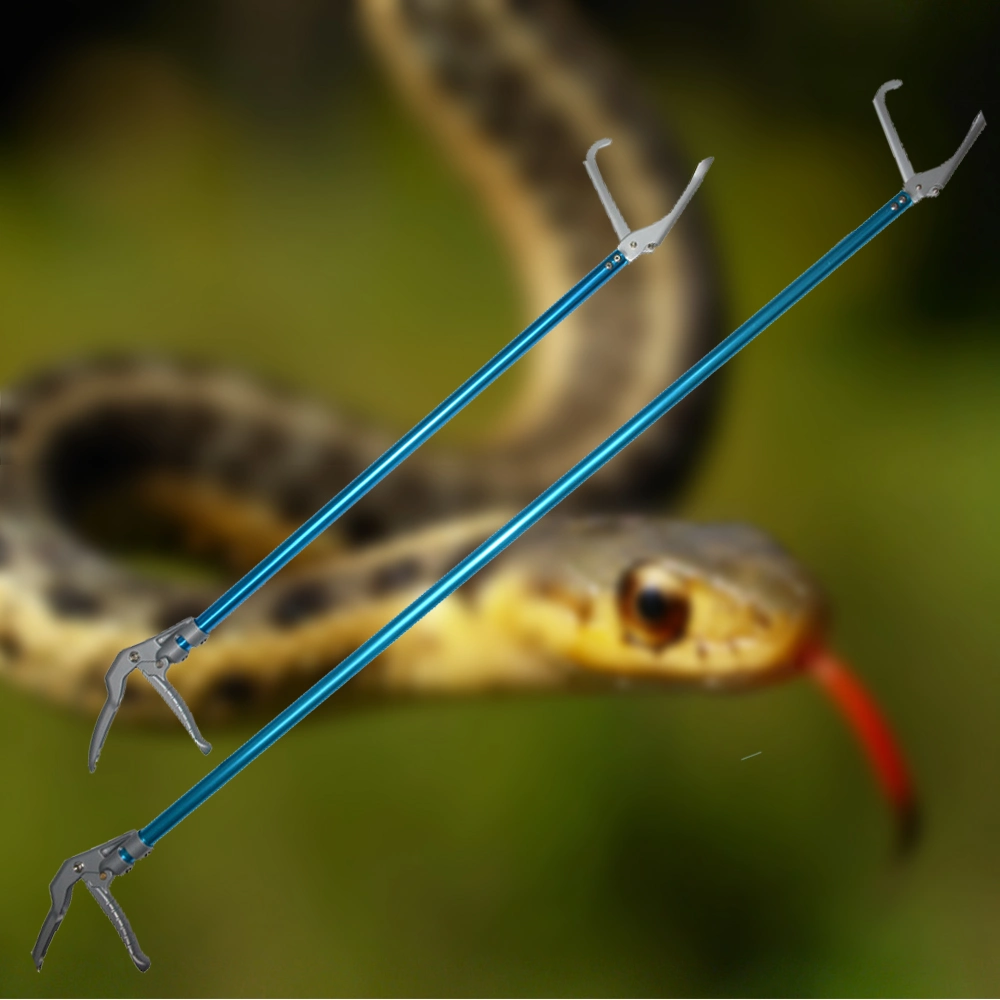 Feature
1. Easy to use
Flexible trigger, Just hold the trigger in your hand and catch the snake at a long distance.
2. Advanced material
Surface color oxidation treatment, beautiful appearance, lighter, stronger hardness
3. Easy to store
The shape is just a stick and can be stored anywhere. You can also hang it on a hook or on a nail or anywhere you prefer.
1. Product name: Snake Handle Tongs2. Material: Aluminum
3. Length: 1.0m, 1.2m, 1.5m
4. Diameter: 19mm, 22mm
5. Weight: 0.49kg/pc
6. Color: Gold, Blue, Red, Silver
7. MOQ: 500pcs
8. Packing: in carton
9. Application: Handling snakes
Application
Snake Handle Tongs have an inword arc, just clamp or pick up the snake from the back of the its neck into a snake container. It is an essential tool for various factories and public places. Snake Handletongs are versatile, can pick up garbage in a narrow area, pick up the body of a mouse and etc.