hydraulic hose and fitting Hydraulic hose manufacturer Rubber hose
Basic information of hydraulic hose SAE standard
Hydraulic hose provides a basic means for transporting fluid from one component to another,
and at the same time it supplies an inherent versatility to designers.To say that hose is an
important part of a hydraulic system is a huge understatement. The flexibility of hose enables
components to be positioned in the most efficient or convenient places, because the hose has
the ability to bend around corners, through tight spaces, or across long distances.
The SAE Standards
SAE answers those questions with its J517 hydraulic hose standard.
This hose standard serves as the most popular benchmark in the realm of industrial hydraulics today.
More specifically, J517 is a set of guidelines that applies to the current SAE 100R series of hoses.
Currently, 16 such hose styles exist, and they are designated as 100R1 through 100R16 (see descriptions, pages
A105 and 106).
Each of the styles must meet a set of dimensional and performance characteristics as set forth by SAE. However,
SAE issues no approval source lists, certification, or letters of approval-conformance to these standards by
manufacturers is strictly voluntary. In short, the standards only assure a similarity of products among different
manufacturers.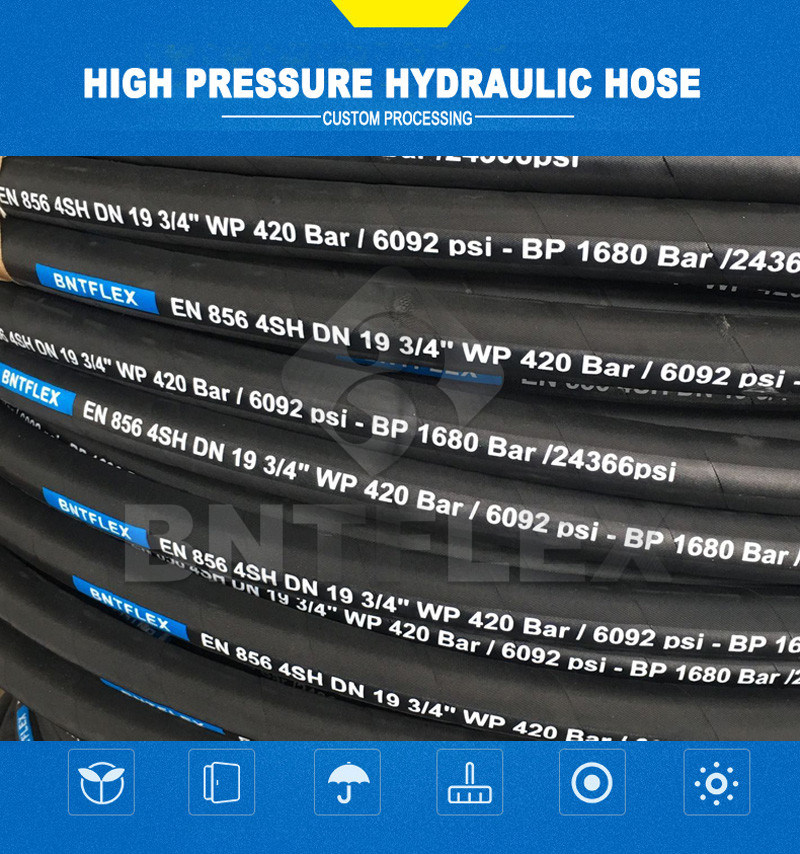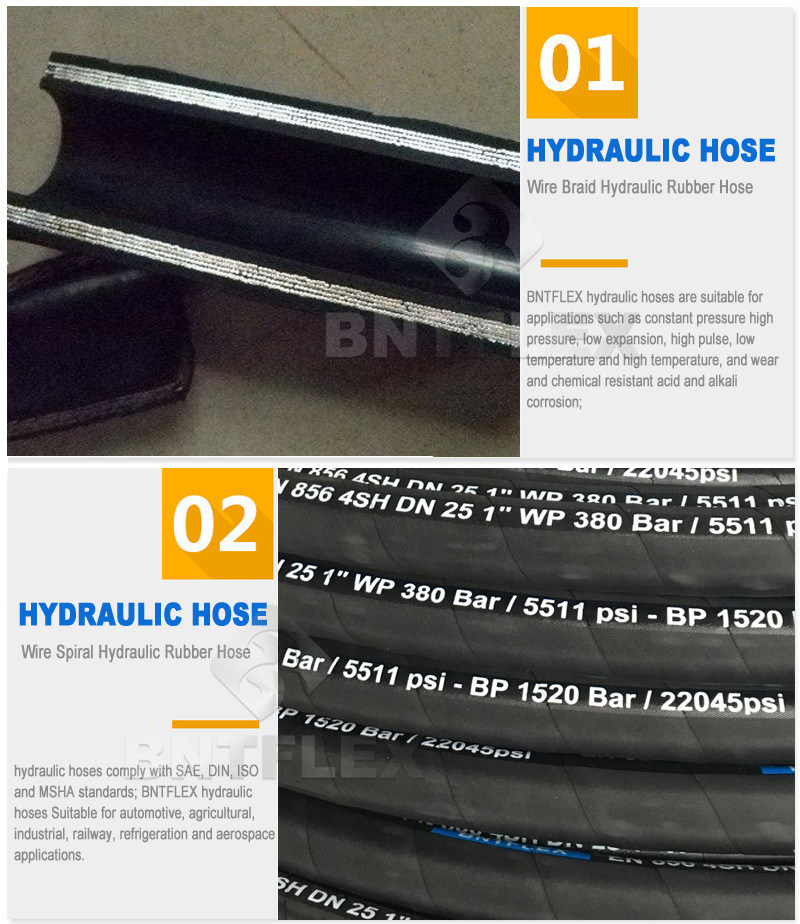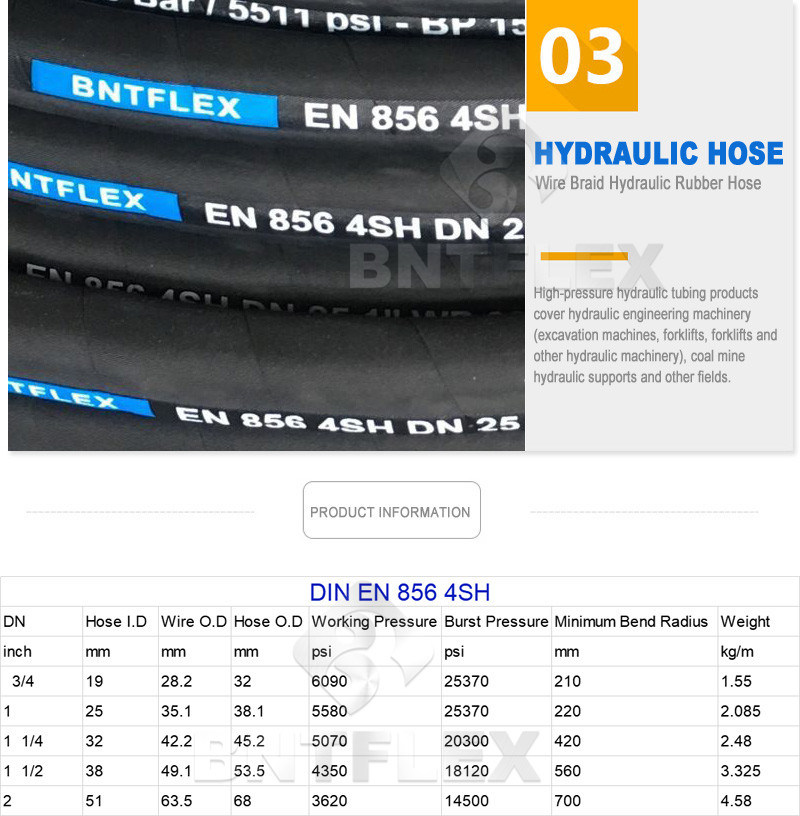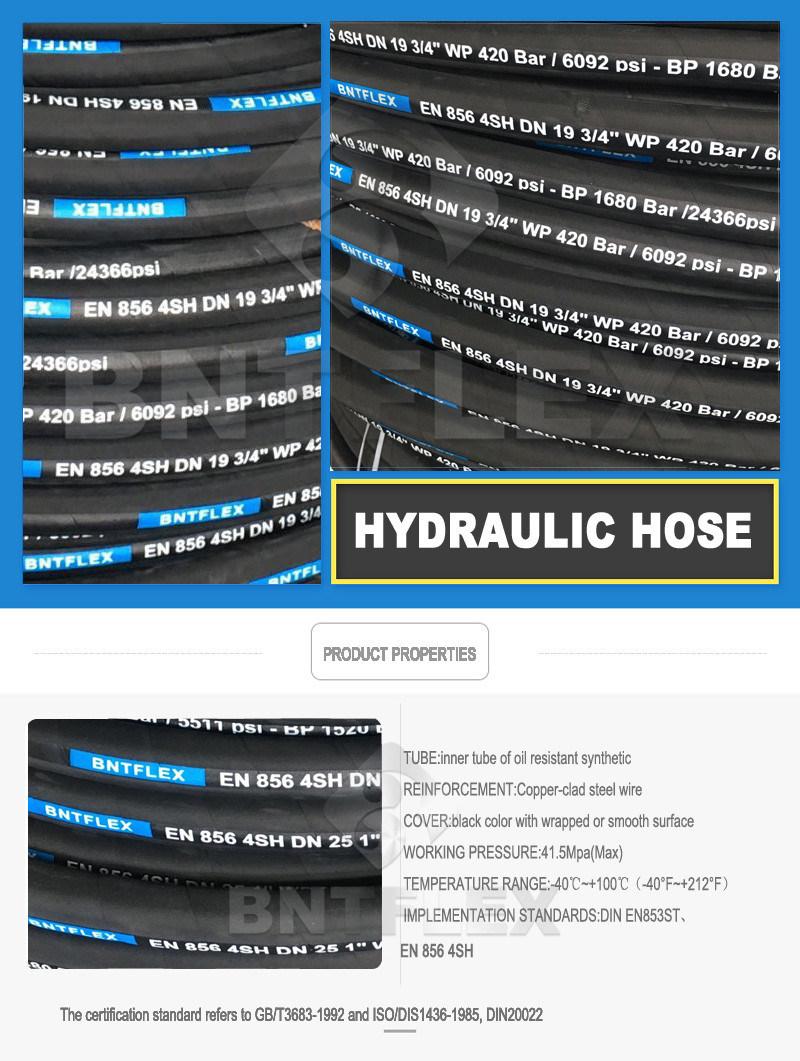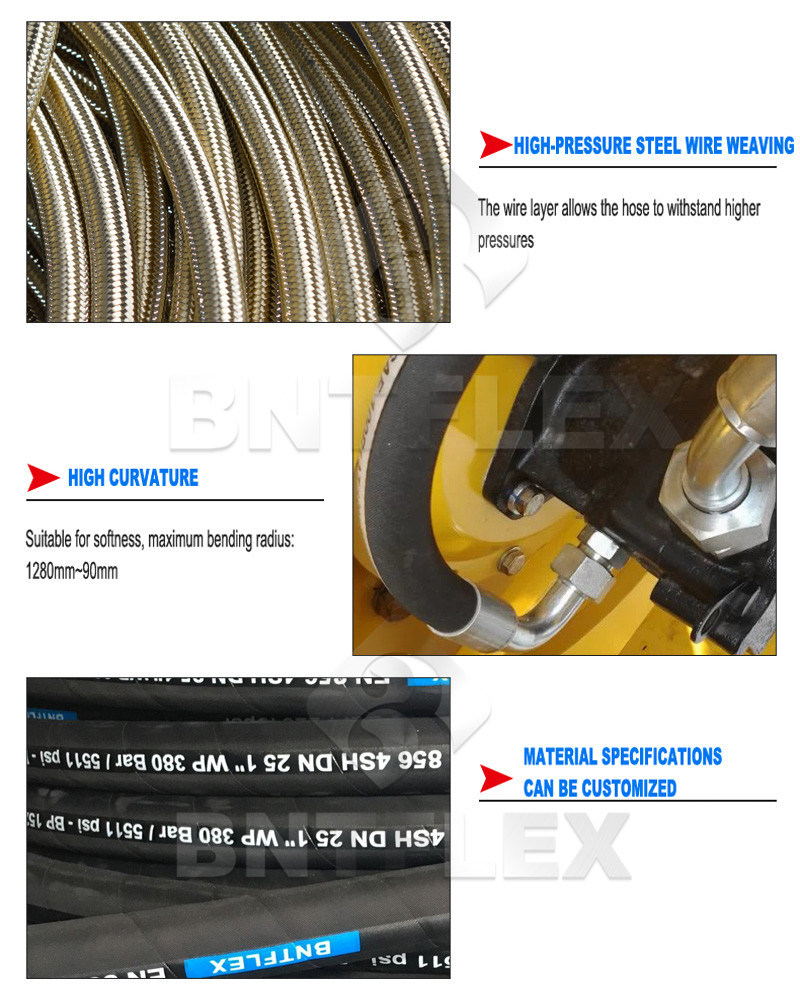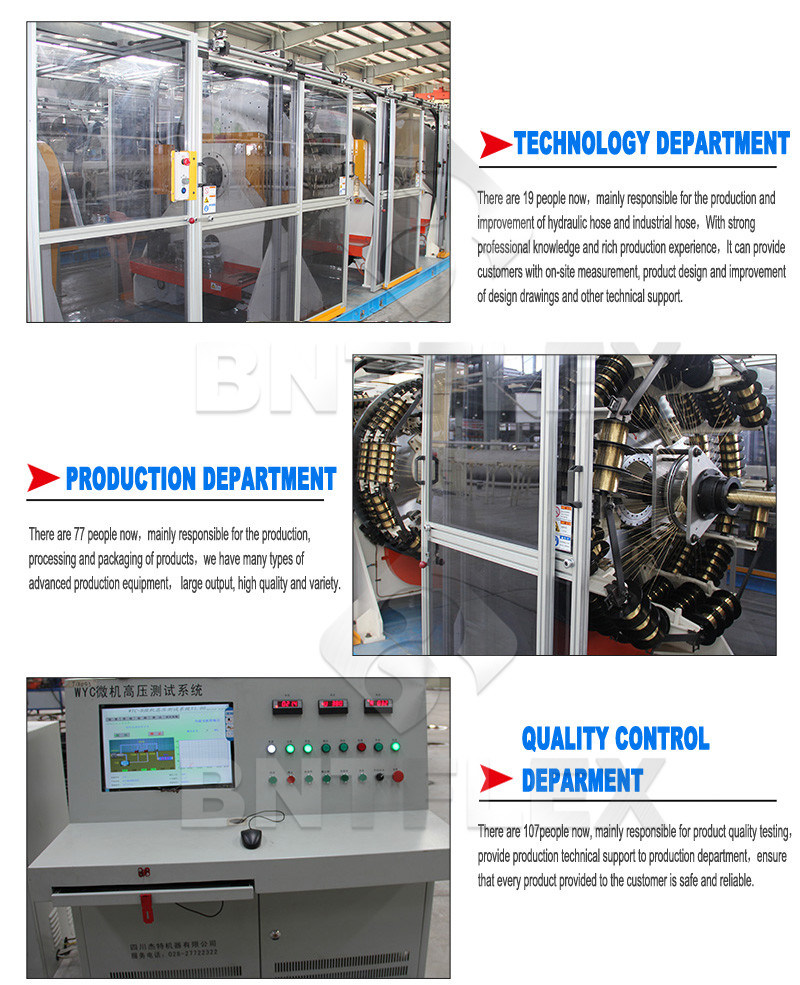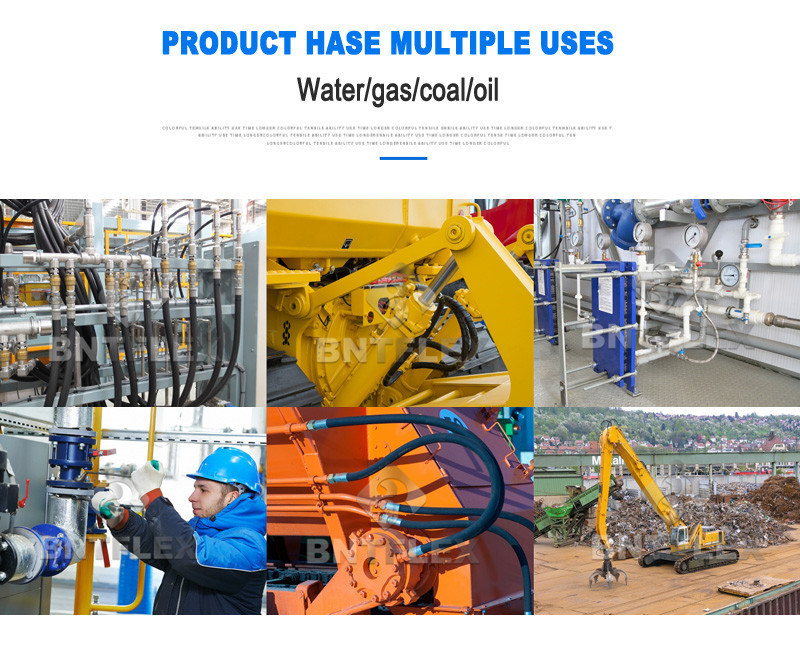 Company Information

Dalian Barnett Flex Hydraulics Co.,Ltd is one of the leading Rubber Hose Manufacture and top 500 in China, We established on 2001 and exporting to all over the word more than 10 years, we have our own brand or can do OEM brand for you.
Our main products are:
1. Hydraulic Hose (SAE&DIN standard)
(R1,R2,R3,R4,R5,R6,R7,R8,R9,R12,R13,R14,R15,R16,R17)
2. High Pressure Hose(4SP,4SH)
3. Teflon Hose(R14)
4. Steam Hose, Industrial Hose,Oil Hose
5. Low pressure hose(Air Hose, Water Hose)
6. Metal Hose, Hose Fitting, Hose Assembly
7. Brake hose, Air condition hose
Our Service
We can offer OEM Services
We can provide FREE SAMPPLE for our customers
We can crimp hose assembly for our customers.
We welcome clients to visit our factory leading to better understanding of our production.
FAQ
Q1. Do you produce smooth or cloth wrapped cover?
A. Both, we can produce both cover, which depends on customer's request.
Q2. Do you produce embossed marking?
A. Yes, we do provide embossed and printing markings with different color.
Q3. Can you produce product with my own brand?
A. Yes, we have been offering OEM services for 20 years.
Q4. Does your product have different color hose?
A. Yes, we currently provide black, grey, red, blue and yellow.
Q5. How long does my order take to be delivered?
A. It usually takes 5 to 30 days, which generally depends on the quantity of your order and our storage.