Portable Sand Blasting Machine Pressure Sandblasting Pot

Portable sandblasting machine is ideal for blasting large jobs or over-sized products, such as steel pipe, construction materials, fitness facilities, etc.
The pressure sandblasting machine contains high volume of abrasives and delivers highe velocity for greater impact intensity, effectively finish heavy jobs in shortest time circles.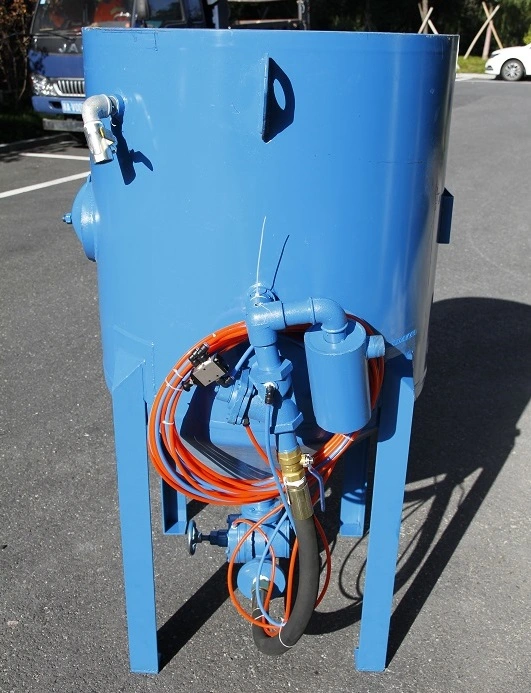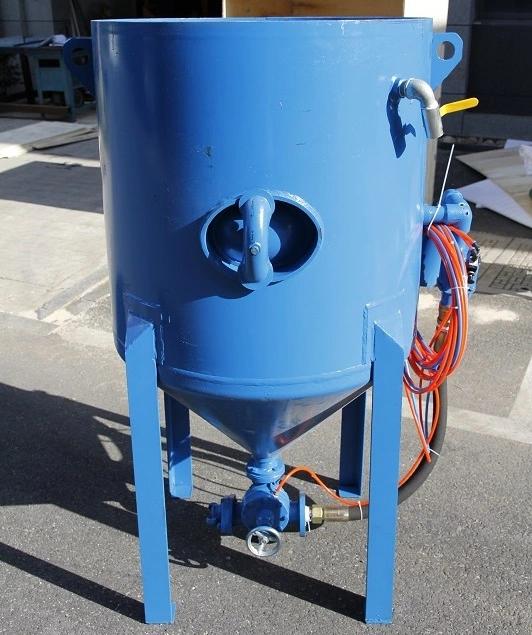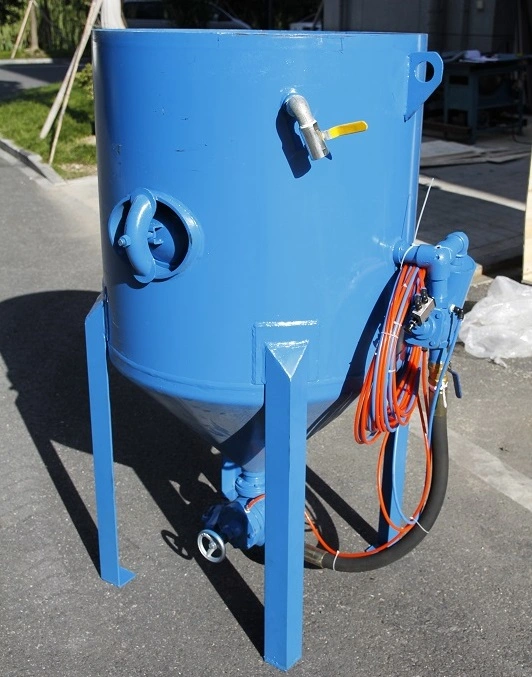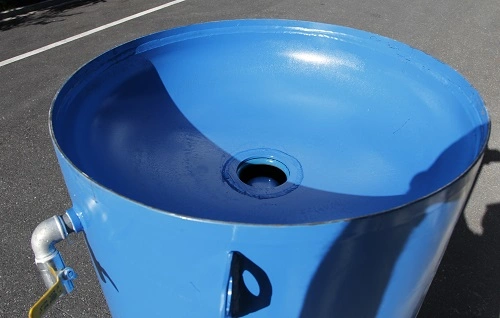 Pressure Sand Blasting Pot Features:
1. Customized portable sandblaster pot are available in a variety of sizes, 150L, 200L, 300L, 600L, 1000L.
2. Heavy or large workpieces can be easily cleaned by portable blasting equipment without movement.
3. The portable blasting pot is made of 6mm cold-rolled steel plate with surface coated, long lifespan and durable.
4. Portable sandblasters are CE approved and supplied with full international test certification.
5. Equipped with 5m blasting hose, a pc of blasting gun with 8mm large boron carbide nozzles.

6. Effectively remove rust, contaminants, oxide layers, or old paintings creates a clean and smooth surface.


Specifications of Portable Pressure Sand Blasting Machine
| | |
| --- | --- |
| Model | CL-105P |
| Tank diameter | 500mm |
| Tank volume | 150L / 0.2m3 |
| Blast gun No. | 1pc |
| Nozzle dia | 8mm |
| Compress air | 5-8kg/cm2 |
| Air consumption | 1m3/min(1 gun ) |
| Abrasive size | 0.1-1.2mm |
| Abrasive type | Steel grit ,steel shot ,aluminum oxide ,garnet |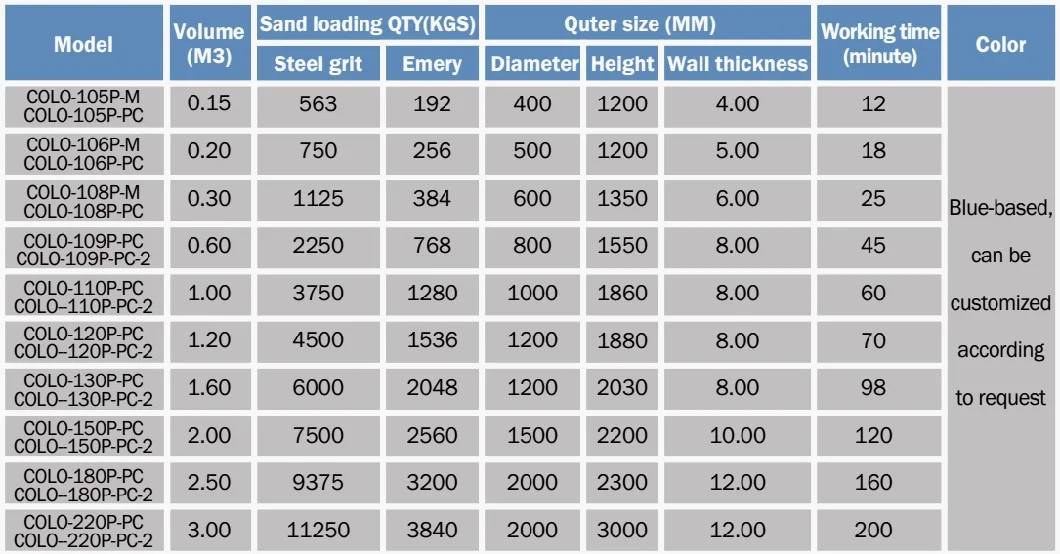 Portable Sandblasting Pot Application