01. Product Description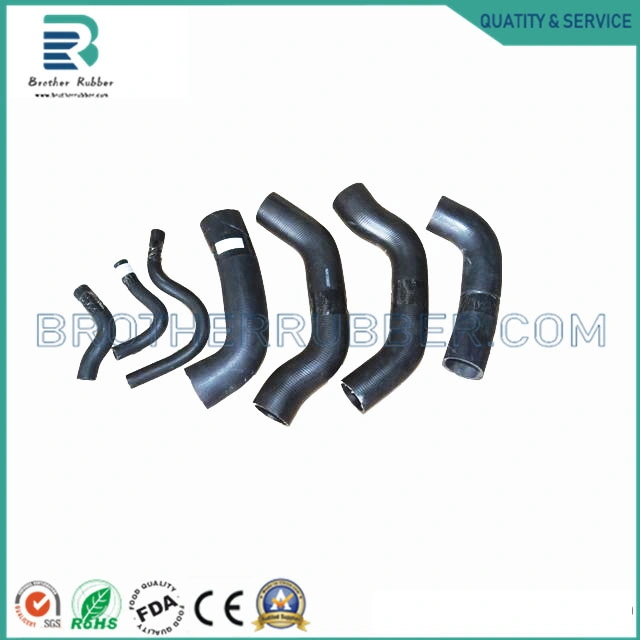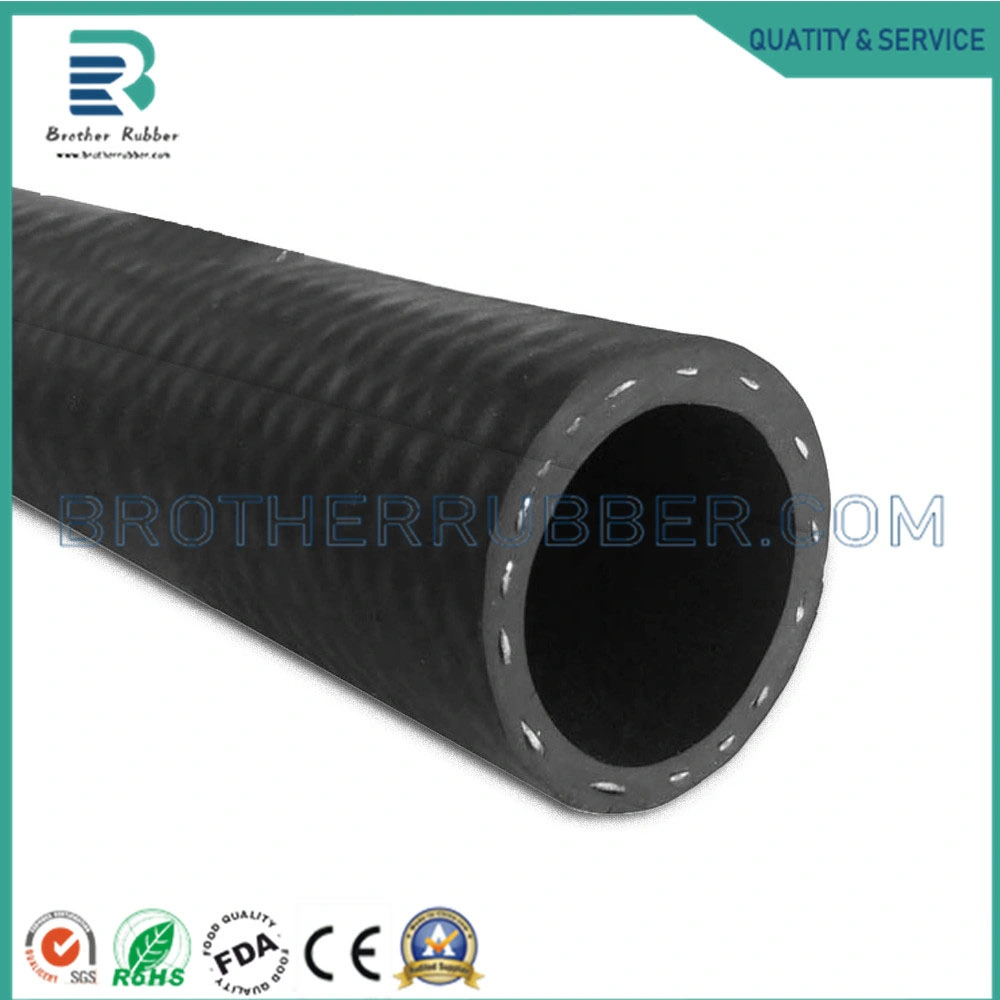 Product Description

Products

Name

Radiator Hose

Products category

rubber molded product

Material

EPDM,NR,SBR,Nitrile, Silicone, Fluorosilicone, Neoprene, Urethane(PU), Polyacrylate(ACM), Ethylene Acrylic(AEM), HNBR, Butyl(IIR), plastic like material (TPE, PU, NBR, silicone, NBR+TPE etc)

Size

All size and thickness available.

Shape

capable of all shapes as per drawing

Color

Natural,black, Pantone code or RAL code, or as per client's samples or requirements

Hardness

20°~90° Shore A, usually 30°~80° Shore A.

Surface finishing

Texture (VDI/MT standard, or made to client's sample), polished (high polish, mirror polish), smooth, painting, powder coating, printing, electroplating etc.

Drawing

2D or 3D draiwng in any image/picture format is OK

Free sample

Yes

OEM/ODM

OEM/ODM

Application

Household, electronics, for vehicles like GM, Ford, Renault, Honda. Machinery, hospital, petrochemical, Military and Aerospace etc.

Market

Europe, North America, Oceania

Quality certification

ISO 90001:2008, TS16949, FDA, REACH, ROHS, SGS

QC

Every order production will get more than 10 times regular check and 5 fives times random check by our professional QC. Or by Third party appointed by customer

Mold

Molding Process

Injection molding, mold processing, extrusion

Mould type

processing mold, injection mold, extrusionmold

Machines

350T vacuum pressing machine and other pressing machine at 300T,250T and so on

Tooling equipment

Rubber tension tester, Rubber vulcanization instrument, Durometer, calipers, ageing oven

Cavity

1~400 cavities

Mould Life

300,000~1,00,000 times

Production

Production capacity

finish each mold of product in 3 minutes and working on 3 shifts within 24 hours

Mold lead time

15~35 days

Sample lead time

3~5 days

Production time

usually 15~30 days, should be confirmed before order

Loading port

Hangzhou, Shanghai, Ningbo or as required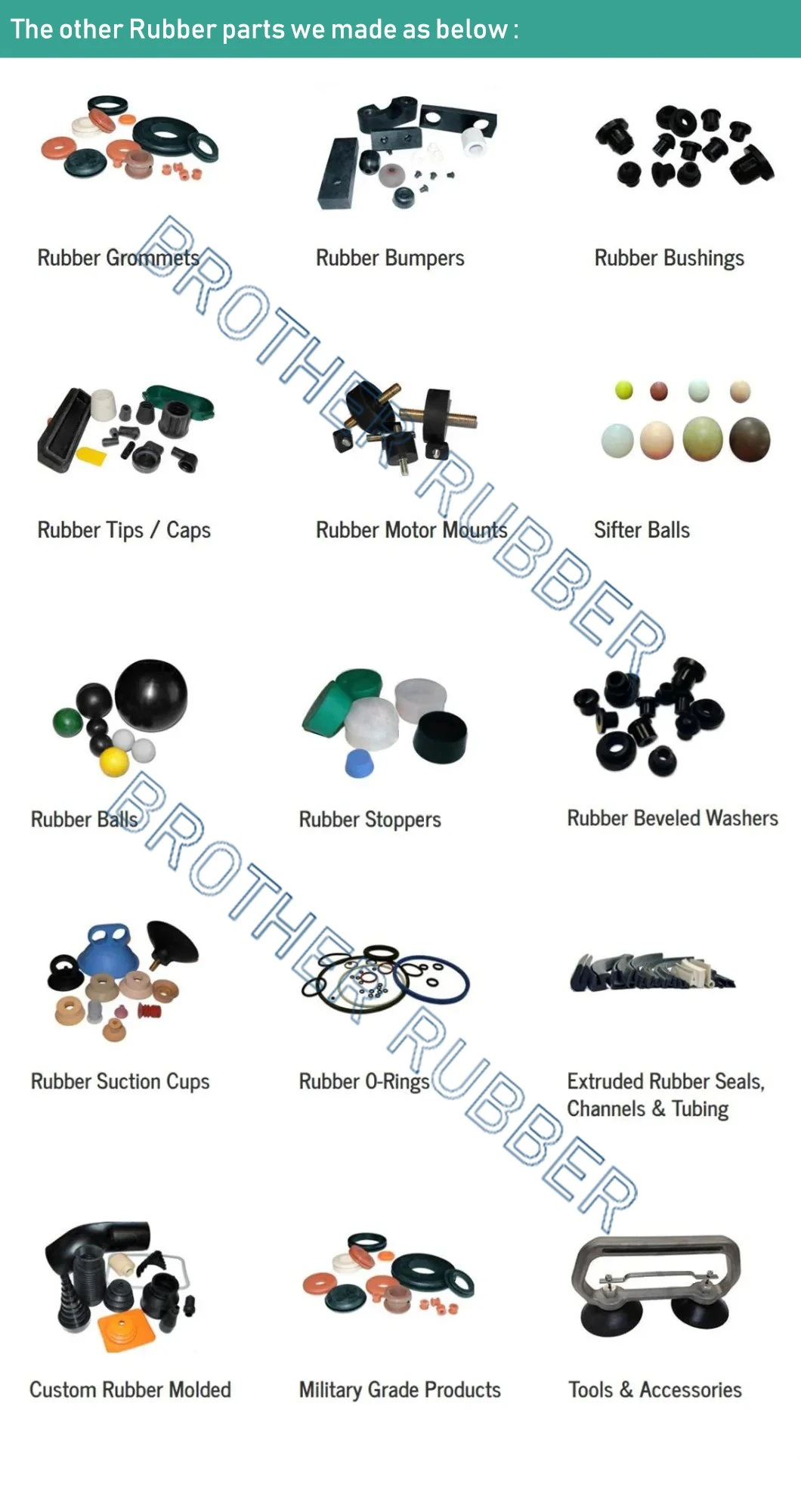 02. Company Profile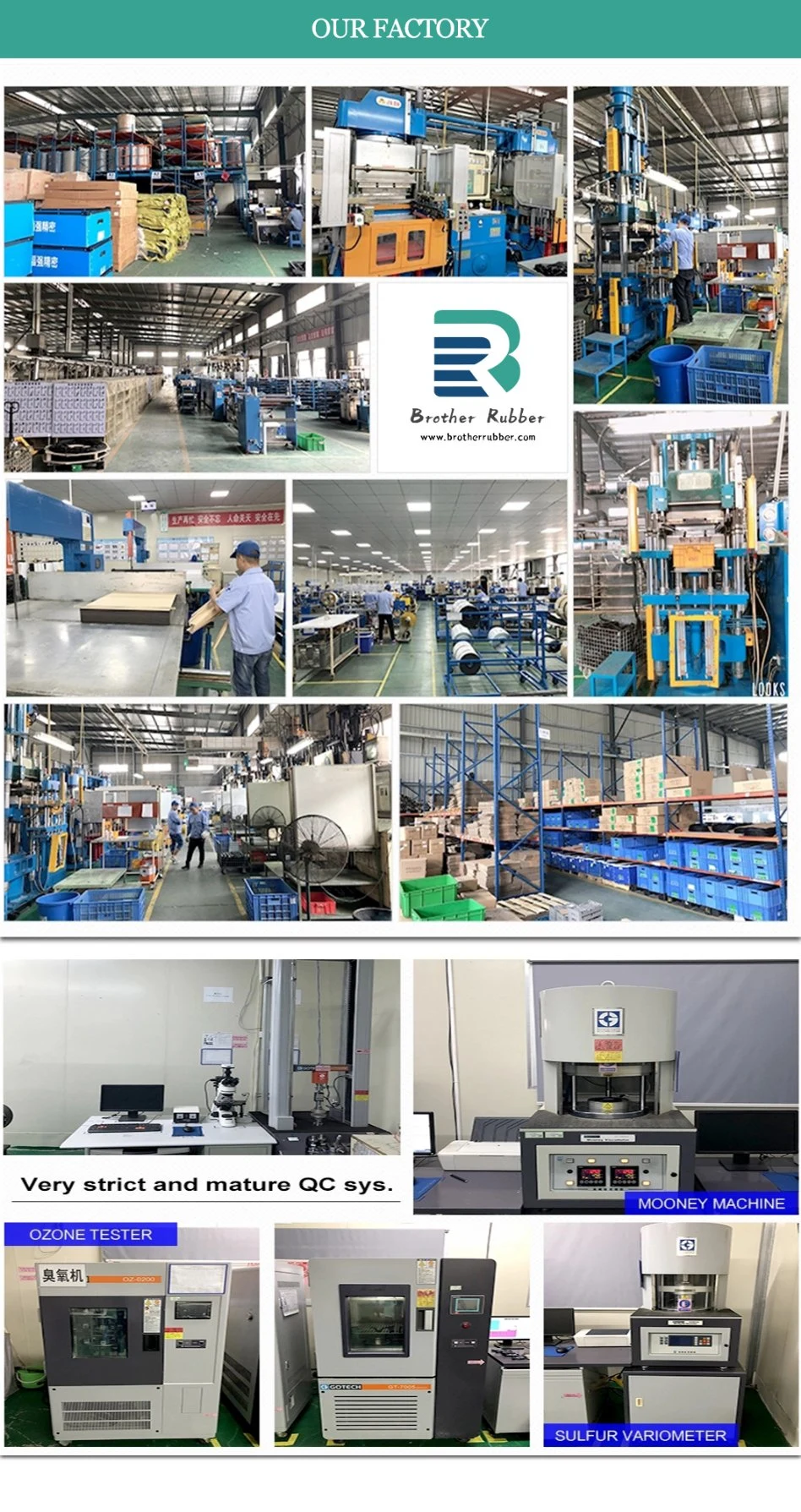 Qingdao Brother Rubber company was established in 1996 year, Located in Qingdao,China. We are an OEM/ODM professional manufacturer focused on solutions of rubber and plastic products. It represents high quality and is backed up by our team of quality assurance experts and our ISO 9001 and TS 16949 certifications. Its plant occupies over 2500 square meters of land.Our main customers come from Europe,America and Oceanica, Example: UK, USA, Spain, Denmark,Germany, Australia, Finland .

Our strengths are our ability to respond quickly and efficiently to customer needs, excellent quality standards, and top notch follow-up service. Our strong engineering team supports our ability to provide excellent quality and on-time delivery. Our reputation is based on good credit, quality and service which is highly appreciated by customers in European and North American market. With mature and stable management team, advanced equipment and leading technology, experienced marketing team, a good reputation among our customers, the Group is making every effort to create the new brand of rubber, plastic products, metal products, mold processing in the world.

"leadship through quality and service, To create value for customers is creating a future for ourselves" as our motto. Welcome overseas friends to visit our company. Looking forward to your support more!

Office:
Our sale office is located in Qingdao city downtown, Shandong Province, China. It is in 2~3 hours drive distance to both our factory and airport or sea port in Qingdao. It is also convenient to meet customers from different countries.

Products and materials:
Our company is engaged in manufacture Rubber and plastic parts. The main products include molded rubber parts, Extrusion silicone tube/strip, silicone sponge tube, Injection plastic parts, Extrusion plastic parts, Rubber sponge parts, PVC dipping.

We make these parts according to the drawings or samples from customers with various shape,dimension and color , Example rubber rings, bellows, seals,hose,plug,bumper and so on, The main rubber raw material is EPDM,NR,SBR,Nitrile, Silicone, Fluorosilicone, Viton(FKM), Neoprene, Urethane(PU), Polyacrylate(ACM), Ethylene Acrylic(AEM), HNBR, Butyl(IIR) with 30~90 Shore A hardness. The main plastic raw material is PP, PA, PE, POM, PC, PVC, PS, PVC, TPE, TPR, TPU ,Santoprene. Especially we have advantage in rubber seals and auto rubber parts, We have produced many parts for some automotive enterprise like,Rover,BMW, Opel, GM, Ford, Renault, Honda.

Profound experience:
Our engineers and QC experts are engaged in rubber plastic industry over 23 years. Our core management team has rich experience and deep understanding of rubber and plastic development.

Production capacity:
Factory is working 24 hours by 3 shifts every day, It takes only 3 minutes to finish one mold of products. (If one mold has 50 cavities, then we can produce 50PCS of products within 3 minutes). Production machines including 350T vacuum pressing machine, 300T pressing machine, 250T machines and more others.

Quality control and test:
It has more than 10 times of quality check for every order, beginning from raw material check to package check. Every production line has at least two QC staff for random check and regular check. Test: manufactory testing machine includes rubber tension tester, rubber vulcanization instrument, durometer, calipers, ageing oven for Density test, Elongation at break, Bonding strength, Pulling force test, twisting force test, Rergarding other test like anti-high/low temperature which will be tested by Third Party Testing Center as customer required.

Sale service:
Every salesman should be in service after strictly trained with productions knowledge and customer-service requirements. Be skilled in exporting business procedure and English communication.